Oybek Kilichev scores the first goal of 2019 Uzbekistan Super League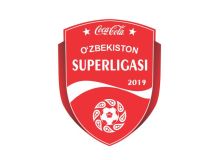 The twenty-eighth inaugural season of Uzbekistan Super League has been kicked off with an opening match between FC Kizilkum and FC Andijan in Navoi.
Oybek Kilichev, who banned for football for one year after the incident kicking the opponent in 2017 and missed the 2018 season, signed a contract with FC Andijan as he backed to Andijan side after a seven-year period.
After a one-year ban, Kilichev made a great comeback with his stunning goal from a free-kick for FC Andijan as the first goal of the 2019 Uzbek League.