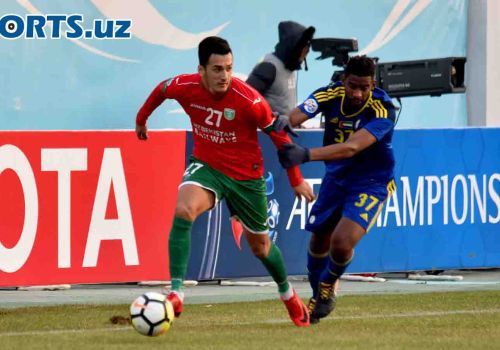 Rashidov eyeing AFC Champions League glory with Lokomotiv
One of the brightest stars of Uzbek football, Sardor Rashidov, returned home to join Lokomotiv. The 2012 AFC Champions League semi-finalist spoke to the-AFC.com, discussing his spells in Qatar and UAE, and his ambitions for the season.
On February 4th, 2018, Sardor Rashidov ended a two-and-a-half year stay in the gulf to return to his native Uzbekistan, joining Tashkent based Lokomotiv.
"I achieved a lot at El Jaish; it is a club where I improved as a player and learnt how to score from different positions on the pitch, I scored over 30 goals and helped the club win titles" reflected Rashidov on his time in Qatar.
"Qatar is an incredible country; staff are friendly and extremely tactful to the demands of the team. When I came to Qatar, I was young, but in El Jaish, I grew up as a human and as a player."
Like official page of SPORTS.uz on Facebook