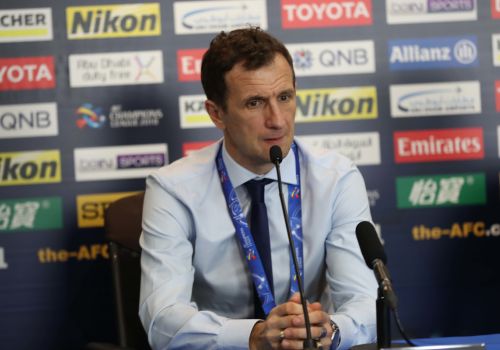 Rodolfo Arruabarrena: We should show a great piece of football after 11-year break
Al Wasl FC try to earn their initial points in AFC Champions League group stage at the Karshi Central Stadium after they lost home match to Al Sadd in last minutes of opening match in front of the home crowd.
Ahead of tough match against FC Nasaf, Rodolfo Arruabarrena talked to the media at the press conference.
"It'll be very tough match, because both teams lost opening matches. Both teams may face many difficulties since we are seeking initial points in tomorrow's match. Different weather in Karshi, it is colder than Dubai's. However, I hope it's not game changer."
"In the first match of the group stage, we lost our potential and started to make mistakes in the last minutes. But, it's game and we don't know what result will be at the end of the match. Also, we made the same in UAE League Cup quarterfinals against Al Nasr FC."
"We have some players who injured, because we played two crucial matches in just 4 days, but I cannot say who will be out of the starting list for FC Nasaf clash. Unfortunately, Brazilian topscorer Fabio Lima suffered an injury in the last match and he stayed in Dubai. We may use only Brazilian attacker Caio in tomorrow's match."
"Al Wasl FC have not enough experience in AFC Champions League as we have just started to participate in this tournament after a 11-year break. So. we should show a great piece of football after 11-year break. Our aim to go far in this tournament, that's all."
Watch SPORTS.uz on YouTube