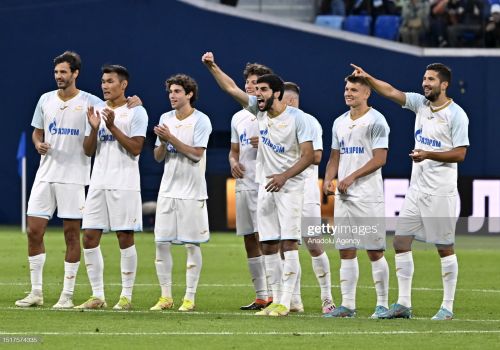 RPL. "Nizhniy Novgorod" lost the opportunity to "Zenit", our legionnaire was not put on the field
"Nizhniy Novgorod" - "Zenit", which took place in the 1st round of RPL, was played. The visitors beat the home team 2:0.
Mateo Casserra's double gave St. Petersburg a first-round win.
It should be noted that our legionnaire Ibrahimkhalil Yuldoshev was left in reserve in this competition.
Premier League
Matchday 1
Nizhny Novgorod

22.07.2023 17:15
Zenit St. Petersburg
Like official page of SPORTS.uz on Facebook