 Sevinch team have won Uzbekistan Women's Futsal Championship before the last matchday
Today Karshi-based Sevinch futsal team played against Shurtan-Lady in the fourth matchday of the third round in Uzbekistan Women's Futsal Championship.
Two consequent goals scored by Sevinch players shocked the rivals who only made the only goal in the 11 minute of the game before they conceded two goals. After this important victory over Shurtan-Lady, Sevinch team became the winners of Uzbekistan Women's Futsal Championship one matchday left to the end.
The runner-ups of the league table will be confirmed after the match between Shurtan-Lady and TATU in the last game of the championship.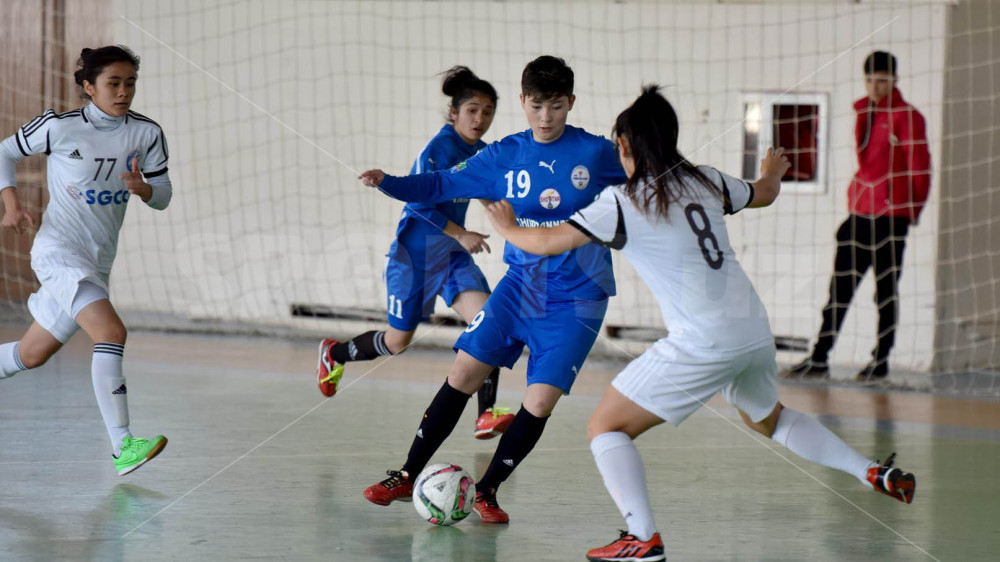 Sevinch (Karshi) 4:1 Shurtan-Lady (Guzar)
Goals: 1:0 – Maftuna Shoyimova 8, 2:0 – Shodiya Tosheva 8, 2:1 – Shoira Kulturaeva 11, 3:1 – Kamola Riskieva 13, 4:1 – Ilvina Ablyakimova 25.
Sevinch: 1.Laylo Tilavova, 16.Maftuna Jonimkulova, 8.Kamola Riskieva (C), 17.Tanzila Zarbieva, 11.Shahzoda Jamolova, 10.Ilvina Ablyakimova, 7.Shahnoza Kurbonova, 25.Maftuna Shoyimova, 20.Maftuna Panjieva, 27.Shodiya Tosheva, 9.Sevara Normurodova, 37.Malika Burkhonova, 72.Nilufar Kudratova, 19.Oliya Ahmedova.
Shurtan-Lady: 22.Sarvinoz Ergasheva, 11.Fazilat Bahromova, 6.Zebo Juraeva (C), 19.Dildora Ergasheva, 18.Shoira Kulturaeva, 7.Uldona Tukhtaeva, 3.Yulduz Shodieva, 2.Mukhlisa Mirzayorova, 29.Jessica Krucinina, 1.Zarina Saidova.
Like official page of SPORTS.uz on Facebook