Shavkat Salomov and Shavkat Mullajanov banned for two matches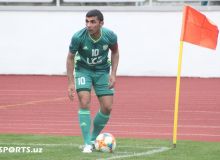 The Disciplinary Committee of Uzbekistan Professional Football League met recently in Tashkent to deliver verdicts on various disciplinary cases which were happened in the third matchday of Uzbekistan Super League.
FC Surkhon player Shavkat Salomov has been ordered to pay a fine and disqualified for two official matches after he spitted in face of Husniddin Alikulov in Uzbekistan Super League match against FC Nasaf on 14 March 2020.
FC Sogdiana player Shavkat Mullajanov has also been fined and banned for two matches after he kicked opponent in the knee on purpose.
Found mistake? Select it and send us (Ctrl + Enter)