Shohjahon Ergashev will fight against the most inconvenient opponent!
Both fighters have their own advantages.
A professional boxing evening with the participation of masters of leather gloves from different countries will be held on November 16 at the Vegas City Hall in Krasnogorsk.
Uzbek super lightweight hard-hitting Shohjahon Ergashev will fight in it for the 19th time. This time Ergashev will face Dzmitry Miliusha from Belarus. To date, Shohjahon has won all 18 fights and recorded 16 knockouts. The boxer from Fergana was the first to defeat undefeated ones such as Michael Fox and Sonny Fredrickson in the United States. Adrian Estrella, Abdiel Ramirez, Nazareno Gaston Ruiz and Dziming Wang have also managed to deliver both experienced and strong opponents.
Dzmitry Miliusha's fights are less than that of Shohjahon's. He recorded nine victories, three defeats and one draw.
According to rs, the advantage is on the side of the Ergashev. However, professional boxing experts emphasize that it will not be easy for the Uzbek boxer in the upcoming fight and fans will face a great confrontation.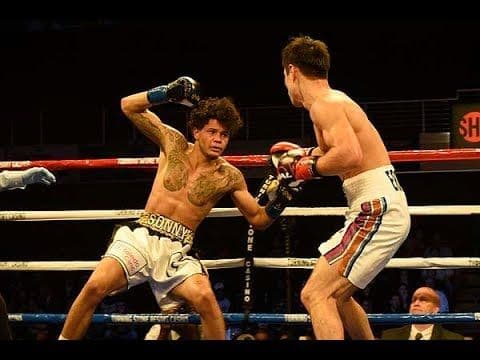 Shohjahon Ergashev has not fought in a year. Ten months have passed. Now no one knows what form it takes. The Uzbek master of leather gloves' fighting style is well-known. He constantly attacks and tries to knock out his opponent with a powerful shot. Despite being clapped, he can strike hard on the right hand.
Dzmitry Miliusha is a very uncomfortable opponent for Shohjahon. He is also an experienced professional fighter. He grew taller, and the height was the same as that of Shohjahon's. The main advantage of the Belarusian boxer is his fighting style. This boxer will not fight openly. The main focus is on strong defense and sharp counter-attack. Dima, like his opponent, has a strong blow.
Dzmitry Miliusha has a lot of experience in amateur boxing. In 2019, he defeated all rivals in his weight class and won the championship of Belarus.
In the upcoming battle, the attacking puncher and the master of counter-attacks will clash. This indicates that the competition was sharp and uncompromising.
Shohjahon Ergashev trained mainly for his fight at the Shohjahon_Gym in Moscow.
- Many of our compatriots are engaged in Russia. We opened a gym in Moscow to provide them with practical assistance. Here are all the conditions for athletes who are seriously engaged in professional boxing and mixed martial arts to prepare for competitions. Amateurs can also come to the gym to improve their health.
I also train at Shohjahon_Gym. I am also ready for the upcoming fight, - Shohjahon Ergashev told sports.uz.
Shohjahon Ergashev moved up one place to 4th in the International Boxing Federation's (IBF) rankings of 63.5 kilograms. The main goal of Uzbek boxer is to become a world champion in super lightweight weight class. Due to the coronavirus pandemic, promotors were unable to organize championship fight for Shohjahon this year. However, Ergashev believes he will take part in world title shot the next year.
Матнда хатолик топсангиз, ўша хатони белгилаб, бизга жўнатинг (Ctrl + Enter)