Sogdiana-W won the Uzbekistan Cup.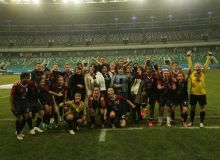 Sogdiana-W won the Uzbekistan Cup.
For the first time in its history, Sogdiana-W made a golden double, beating the "Swallows" in the final of the cup with a minimum score.
Sogdiana-W won the Uzbekistan Cup.
November 23. XX Cup of Uzbekistan. The final.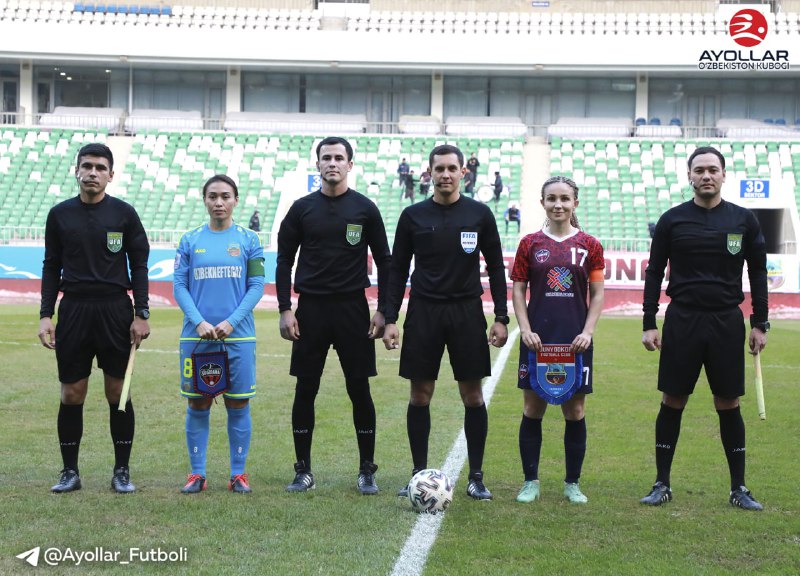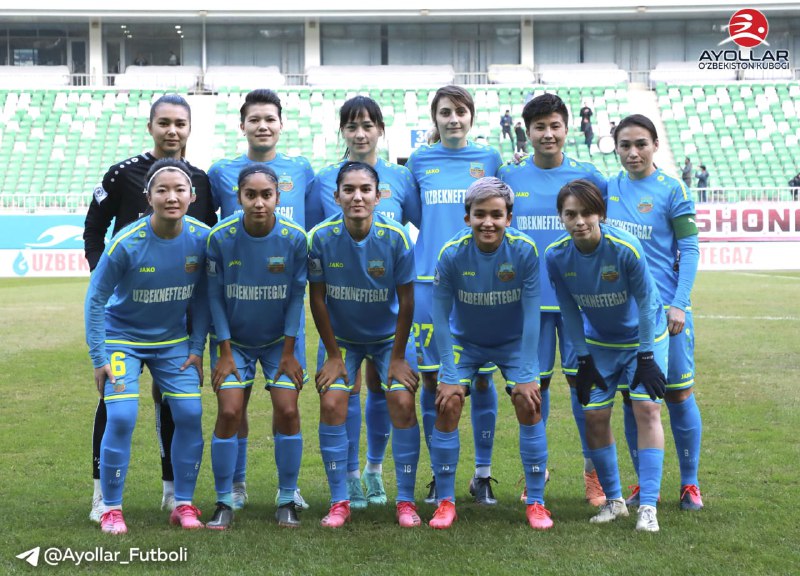 "BUNYODKOR-W" — "SOGDIANA-W" — 0 : 1 (0:1)
Goal: Fuseina Mumuni (4).
Warnings: Saida Galimova (27), Kamola Riskieva (47) - Ezoza Sharipova (75), Zarina Mamatkarimova (90+3).
Removal: Dildora Nazimova (39) - no.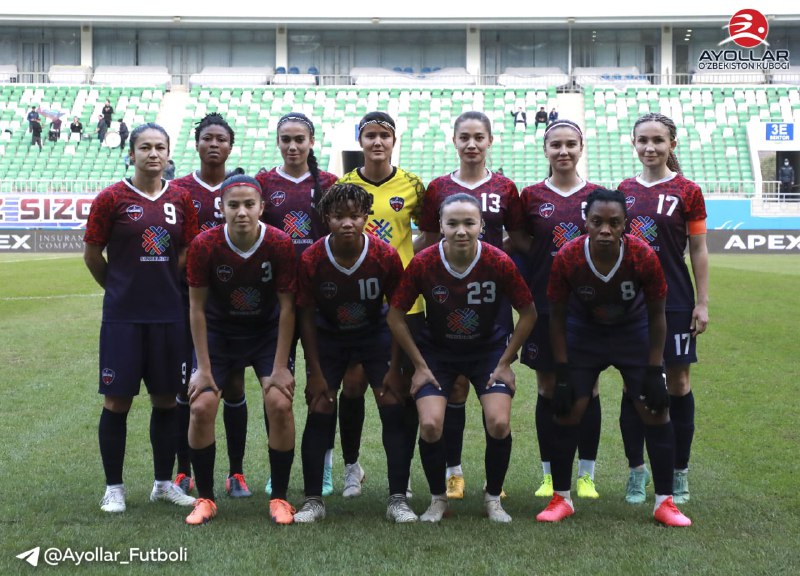 ---
Congratulations to the Jizzakh club! They finally defeated the main competitors in a difficult and viscous struggle.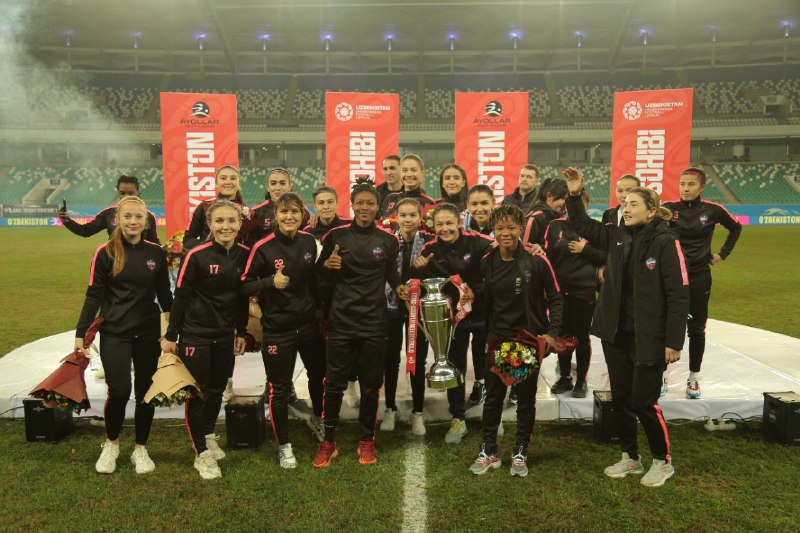 But we frankly admit that Bunyodkor-W found itself in a very difficult situation at the end of the season. After spending three matches in a tough mode in the club CHA in Jordan and losing the leading striker L.Karachik due to injury (and even several other people played with injuries), upon returning to Tashkent, they were again in time pressure. Having played the final match of the championship in Jizzakh, we came here for the final. Deprived of an attacking leader and having half of the injured playing on anesthesia, the Swallows could not show their best qualities. Today, for almost an hour, we also played in the minority. But they fought to the end, they have nothing to reproach themselves with. Their fans also understand this.
And Sogdiana-W celebrates the long-awaited victory! The 2021 season has ended.
All holders women's Cup Uzbekistan.
I. 2002 – "Andijanka" (Andijan)
II. 2003 – "Andijanka"
III. 2004 – "Andijanka"
IV. 2005 – "Sevinch" (Karshi)
V. 2006 – "Sevinch"
VI. 2007 – "Sevinch"
VII. 2008 – "Sevinch"
VIII. 2009 – "Andijanka"
IX. 2010 – "Sevinch"
X. 2011 – "Sevinch"
XI. 2012 – "Sevinch"
XII. 2013 – "Sevinch"
XIII. 2014 – "Metallurg-W" (Bekobod)
XIV. 2015 – "Metallurg-W"
XV. 2016 – "Sevinch"
XVI. 2017 – "Metallurg-W"
XVII. 2018 - Sevinch
XVIII. 2019 - "Bunyodkor-W" (Tashkent)
XIX. 2020 – "Bunyodkor-W"
XX. 2021 – "Sogdiana-W" (Jizzakh)
Матнда хатолик топсангиз, ўша хатони белгилаб, бизга жўнатинг (Ctrl + Enter)