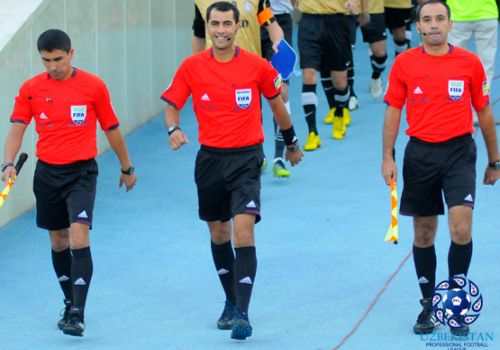 Super League. Match official appointments announced for Matchday 4
The fourth matchday of Uzbekistan Super League will be held on March 29-31 as FC Sogdiana vs FC Kizilkum match start the matchday at the Sogdiana Stadium on Thursday.
Uzbekistan Super League | Matchday 4
March 29
"Sogdiana" - "Qizilqum"
Referees: A. Riskullaev, R. Nugmanov, D. Saylavov,
Fourth Official: F. Yansupov
Referee Assessor: D. Roman
Match Commissioner: B. Aripov
March 30
"Bunyodkor" - "Bukhara"
Referees: R. Ermatov, A. Rasulov, J. Saidov
Fourth Official: R. Karimov
Referee Assessor: S. Najafaliev
Match Commissioner: A. Frolov
Nasaf - Metallurg
Referees: Sh. Qosimov, T. Gainullin, A. Tsapenko,
Fourth Official: D. Klepikov
Referee Assessor: R. Serazetdinov
Match Commissioner: S. Kudratullaev
March 31
Pakhtakor - Neftchi
Referees: A. Asimov, R. Serazetdinov, A. Usmanov
Fourth Official: T. Suyunov
Referee Assessor: K. Smirnov
Match Commissioner: R. Chernikov
"Kokand-1912" - "Navbakhor"
Referees: H. Ruziev (Tashkent), O. Abduvasilov (Tashkent), p. Shoyusupov (Tashkent), d. Akmalov (Tashkent)
Commissioner: M. Saidqosimov
Like official page of SPORTS.uz on Facebook