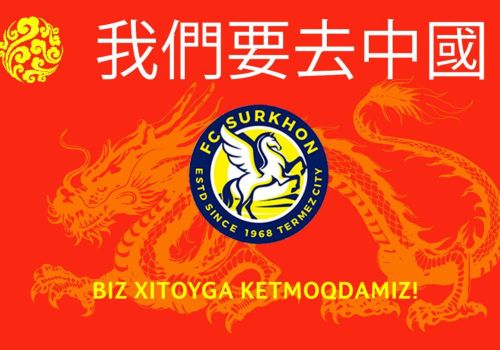 "Surkhon": "We are going to China!"
"Surkhon" team will hold a training camp in China. This was reported by the press service of the club.
"In the next few days, our team will fly to China. The training camp, which is being held in Yu Ling, Shanghai province, will be held on July 18-25.
It is planned to hold friendly matches as part of the training camp in China, and new players will be tested", the report said.
For information, the "Surkhon" club currently occupies the 6th place in the Super League table, having collected 19 points.
Like official page of SPORTS.uz on Facebook