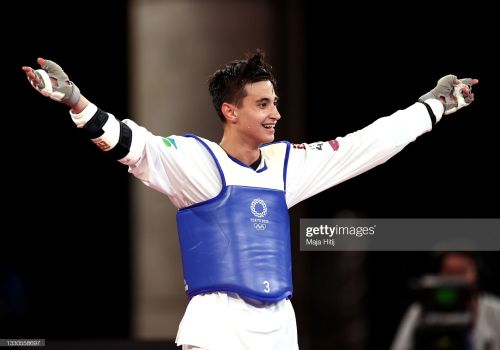 Taekwondo. Ulugbek Rashitov continues to take over. Another 3 medals!
The Asian Taekwondo Federation President's Cup has come to an end in Tehran.
On the last day, 8 of Uzbek taekwondo fighters stood up. Olympic champion Ulugbek Rashitov in the weight category up to 68 kg in the final clash with another Uzbek Diyor Tukhliboev. The fight did not take place and Rashitov won gold and Tukhliboev won silver medals. In the same weight category, Najmiddin Kasimkhodzhiev from Uzbekistan won a bronze medal.
In the weight category up to 80 kg, Shuhrat Salaev lost in the semifinals to an Iranian taekwondo fighter and won a bronze medal.
Otabek Turganbekov, Doniyor Mahkamov, Sardor Toirov and Shohrukh Rajabov also took part in the competition today.
Press service of the WT Taekwondo Association of Uzbekistan
Follow SPORTS.uz on Instagram