Tashkent ready to host AFC U-16 Championship 2020 Qualifiers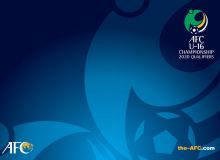 Tashkent will host AFC U-16 Championship 2020 Qualifiers Group B matches at the JAR Stadium and Tashkent Railway Institute Stadium from 18 September to 22 September 2019.  
A Central Asian derby between hosts Uzbekistan and Turkmenistan awaits in Group B, which also includes Bahrain and India.
Top spot in the respective groups will earn direct qualification, while the four best second-placed teams will also advance to the 2020 Finals.
Should the yet to be determined host for the Finals finish either top of their group or among the best four second-placed teams, the next (5th) second-placed team in the ranking among all groups will qualify instead.
Groups with five teams will kick-off the 2020 Qualifiers on September 14, followed by the groups of four teams on September 18, with all ending on the 22nd.