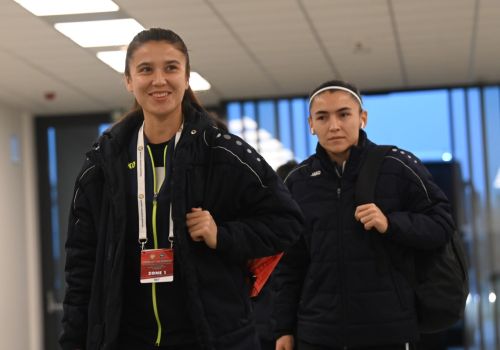 The composition of the women's national team of Uzbekistan against Hungary is known
A little later, as part of a friendly match, the women's national team of Uzbekistan will play against Hungary. Before this match, the main squad was announced.
Uzbekistan women's national team starting line-up for the match against Hungary:
1 Lailo Tilova
7 Nilufar Kudratova
9 Makhlie Sarikova (c)
10 Ilvina Ablyakimova
11 Maftuna Shoimova
14 Gulzoda Amirova
15 Saida Galimov
17 Nafisa Nabikulova
20 Kamila Zaripova
21 Shohida Todzhiddinova
22 Solikha Khusniddinova
Replacements: Maftun Dzhonimkulova, Kumushoy Gulomova, Madina Hikmatova, Kholida Dadabayeva, Zarina Mamatkarimova, Maftuna Panjieva, Irodakhon Turdialieva, Ruzikhon Askarova, Aziza Norbayeva, Nozima Ergasheva, Diera Habibullayeva.
Join to SPORTS.uz channel on Telegram