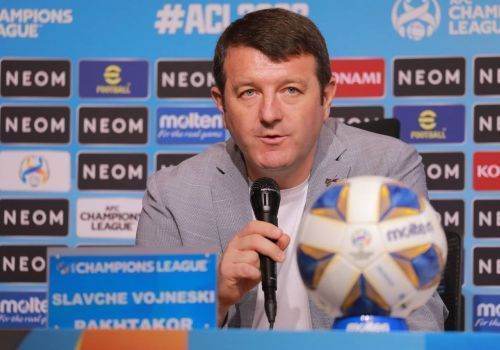 The head coach of FC Pakhtakor took part in the pre-match press conference
Voyneski: Tomorrow we will play the final match. We were very unlucky in the last match. We were punished for unused moments. Football players can play without pressure, freely. The hosts will try to advance to the next round. We will strive to win. By making some changes to the squad, we can give young people a chance.
For the fact that we could not achieve a result together with the whole team, we apologize to the fans, the management. And although we were not able to achieve positive results, we will strive to play to win this match.
Three football players can't help us. We will do everything in our hands. In football, it is always necessary to fight, to give everything on the field. Then the character of the team is formed. We will give our all in the match against Taavun.
The players who are in the best shape will take the field. During the match, young players will have the opportunity.
Fayzullaev: The last game is tomorrow. Unfortunately, we were not able to reach the next stage. Taavun is a good team, there are high-level performers. It is expected that the confrontation will be interesting. Together with the team, we will strive to win.
Watch SPORTS.uz on YouTube