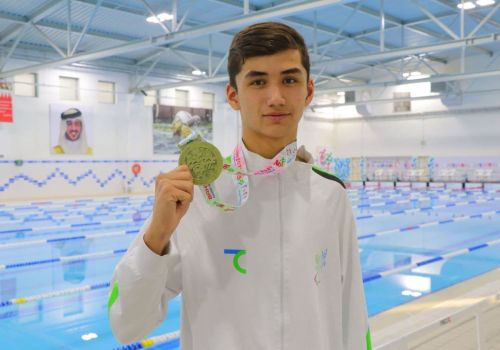 The Youth Para-Asian Games continues to give national athletes the best moments
On the third day of the competition, a member of our paragliding team, Azizbek Boynazarov, won his third medal. Our compatriot, who participated in the 100-meter butterfly program in the S8 class, finished third at his distance. Baynazarov, who showed a result of 1:18:80 minutes, this time records a bronze medal on his account.
Earlier, Azizbek Boynazarov brought our team 2 gold awards. At the moment, our delegation has 4 gold, 1 silver and 3 bronze medals on its account.
Like official page of SPORTS.uz on Facebook