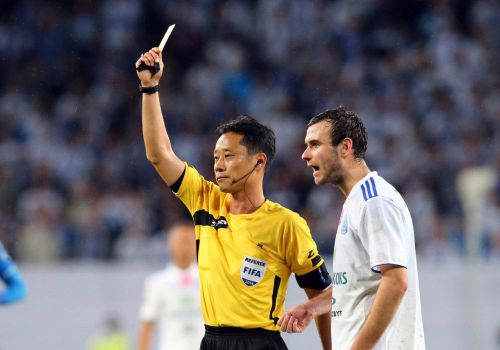 Tojo Minoru to referee FC Lokomotiv vs Al Wahda FC match
Uzbekistan Super League club FC Lokomotiv start their AFC Champions League campaign as they welcome Al Wahda FC of UAE to Lokomotiv Stadium on Monday.
The Dragons are aiming to advance to knockout stage as Group B winner at least since Andrey Miklaev's side finished their participation in group stage last ACL Season.
According to official media release, Japanese Tojo Minoru officiates in the ACL Season opener at the Lokomotiv Stadium as he is assisted by his compatriots Ochi Shinji and Takagi Takumi.
FC Lokomotiv's opening game against Al Wahda FC at AFC Champions League 2018 is set to kick off at 1600 hours (GMT+5).
Like official page of SPORTS.uz on Facebook