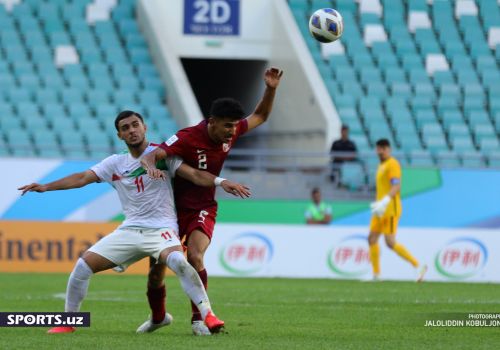 U - 23 Asian Cup. In the first match of the group, in which Uzbekistan took first place, a draw was recorded (standings)
The U - 23 Asian Cup ended with the Iran-Qatar match, which went through to the group stage. In it, the teams signed a 1-1 draw.
As part of the Qatar national team, the author of the goal was Ahmed al-Ganteli. As part of the Iranians, Erfan Khalaji wrote his name on the scoreboard.
After that, in group "A", where Uzbekistan takes the first place, Iran and Qatar are in the lead, scoring 1 point each.

Watch SPORTS.uz on YouTube