 U-22 Uzbekistan national team grabbed a victory over U-22 Qatar
Youngster Zabihillo Urinboev's huge contribution gave a winning result for U-22 Uzbekistan national team in Thursday's match.
Jasur Abduraimov guys started training sessions facing off U-22 Qatar national team at Jassim Bin Hamad Stadium.
On March 25, Uzbek side will play against U-22 Canada in the next friendly match in the preparation framework to Qualification Round of U-23 AFC Championship.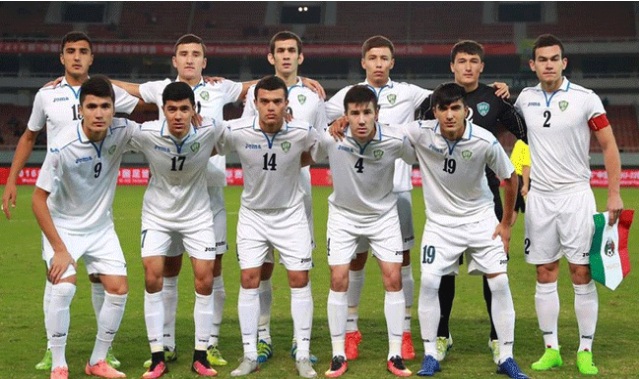 U-22 Qatar 1:3 U-22 Uzbekistan
Goals: Zabihillo Urinboev (1, 55, 60)
Uzbekistan: Botirali Ergashev (Umid Ergashev, 85), Rustam Ashurmatov, Doston Tursunov, Husniddin Gofurov (Islom Kobilov, 85), Abdujamol Isroilov (Khojiakbar Alijonov, 85), Aziz Ganiev (Hurshid Giyosov, 52), Jasur Yakhshiboev (Begzod Ganijonov, 75), Jamshid Yusupov (Javohir Siddikov, 29), Javohir Kahramonov (Dostor Ibragimov, 75), Akramjon Komilov (Khushnudbek Avilov, 85), Zabihillo Urinboev (Andrey Sidorov, 75).
Join to SPORTS.uz channel on Telegram