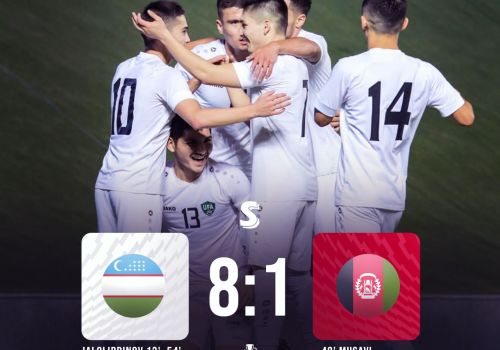 U-23 Asian Cup qualification. Norchaev scored a hat-trick, and Jaloliddinov scored a double. Uzbekistan defeated Afghanistan!
The Uzbekistan-Afghanistan match took place within the framework of the 1st round of the Asian Cup qualifiers among players under 23 years of age. In it, our representatives won a huge 8:1 victory.
Norchaev (hat-trick), Jaloliddinov (double), Davronov, Odilov and Hamraliev scored the goals for our compatriots. The opponent's only goal was scored by Husayn Zamoni.
In this way, our Olympians took first place in the tournament table thanks to the first terrible victory. The next match of the 2nd round will be held on September 9 at 19:00 against the Hong Kong team.
Like official page of SPORTS.uz on Facebook