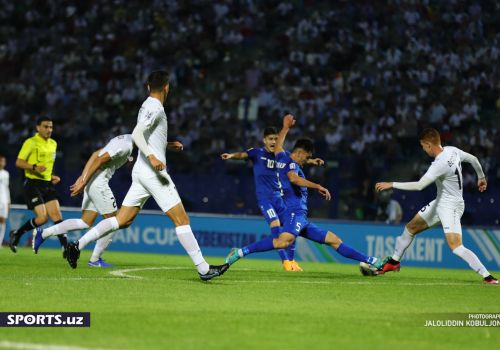 U23 Asian Cup. Uzbekistan won in the first round and became the leader of the group!
The national teams of Uzbekistan and Turkmenistan drew in the first round of the Asian Cup among players under 23. In it, our representatives won with a score of 1: 0.
The only goal that decided the fate of the meeting was scored by Ulugbek Hashimov in the 75th minute. The penalty awarded by the referee was awarded exactly to the goal of the Neftchi player.
Thus, Kapadze's students became the leaders of the group. Boycie, Iran and Qatar shared 1 point in the second match in the quartet.
Follow SPORTS.uz on Instagram