UFA official reveals information on what wage is on offer to Uzbekistan Super League referees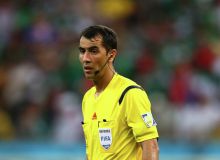 Being a referee is one of the most difficult jobs in football, especially in Uzbekistan where every decision is analysed and scrutinised by officials, managers, players and fans.
Uzbekistan Football Association official released information on how much Uzbekistan Super League referees are paid for officiating a single match in Uzbekistan.
According to his information, match referees get paid a regular wage with match fees of UZS 3 MLN (USD 357).