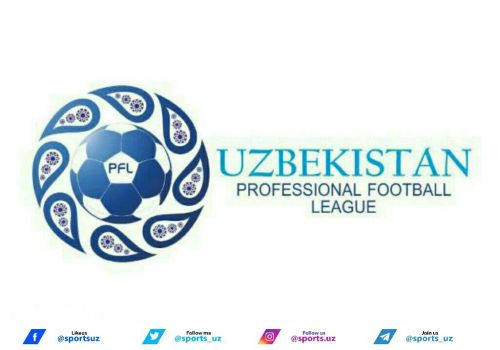 UFF announces list of participants for Uzbekistan Pro League
Uzbekistan Football Federation has announced the list of participants for the inaugural season of the Uzbekistan Pro League.
According to the official media release, sixteen clubs will participate in the second level of Uzbekistan football tournaments.
From the first season, FC Iftihor and FC Gijduvan will make a debut in Uzbekistan Pro League, while FC Mash'al, FC Shurtan and FC Dinamo are relegated from Uzbekistan Super League.
Uzbekistan Pro League participants
FC Mash'al (Kashkadarya region)
FC Shurtan (Kashkadarya region)
FC Dinamo (Samarkand)
FC Istiklal (Ferghana region)
FC Yozyovon (Ferghana region)
FC Khotira-79 (Namangan region)
FC Iftikhor (Uzbekistan Youth Union team)
FC Zomin (Jizzakh region)
FC Khorezm (Khorezm region)
FC Andijan (Andijan region)
FC Aral (Republic of Karakalpakstan)
FC Gijduvan (Bukhara region)
FC Surkhon (Surkhandarya region)
FC Bunyodkor-2" (Tashkent)
FC Pakhtakor-2 (Tashkent)
FC Lokomotiv BFK (Tashkent)
Join to SPORTS.uz channel on Telegram