Uzbek boxer fights for two belts against undefeated opponent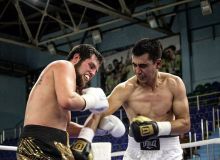 Khusanov can get two belts with one victory...
The Chechen city of Grozny is hosting a professional boxing night. Today's program features twelve fights. In the main event, experienced Uzbek boxer Sherzod Khusanov (22-1-1, 10 KOs) will face the representative of Russia Aslambek Idigov (19-0-0, 7 KOs).
In this fight, Aslambek Idigov will defend his European championship belt in professional boxing WBO and IBF from Sherzod Khusanov. The match was scheduled for ten rounds.
Sherzod Khusanov was one of the leading boxers of the national team of Uzbekistan in amateur boxing. He won silver and bronze medals at world championships, which he repeated at the continental championships. He was a prize-winner of the Asian Games and a participant of the Olympic Games.
Khusanov from Fergana, who switched to professional boxing in 2007, has continued his undefeated streak for many years. Sherzod stopped boxing by 2014 with 18 wins and one draw. Three years later, he grabbed the glove again and won three battles in a row.
During his career, Khusanov was the first to beat undefeated boxers such as Kiryl Samodurov of Russia, Maxim Chemezov, Timur Nergadze, Alexander Valiakhmetov and Pavel Semjonov of Estonia.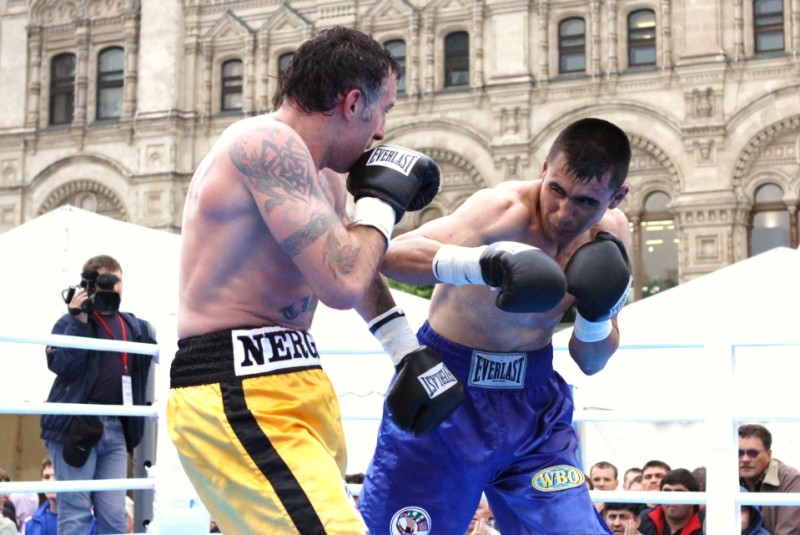 In 2018, Khusanov's undefeated streak is over. The match against the invincible boxer of the hosts Damian Jonak in Poland cost Sherzod Husanov dearly. The referees awarded the victory to the host boxer. While Jonak celebrated his 41st career success, Sherzod left the ring with his head bowed for the first time. After that, the Uzbek boxer, who had rested for two years, returned to the ring. In the fight with Robert Parzeczewski, Sherzod Khusanov knocked his opponent into the ring with a single super blow in the second round.
Now, 41-year-old boxer has a chance to enter the ring for the continental championship. His opponent this time is Aslambek Idigov, a young and strong boxer. Idigov, who has been involved in professional fights since 2013, has so far won all 19 fights in his favor. During his career, he defeated strong boxers such as James Ballard, Ronnie Landaeta, Robert Rach, Ryan Ford.
In April 2019, Ronnie won the European Championship belts in the WBO and IBF directions in a fight against Landaeta. He successfully defended his trophies against Robert Racz and Stanislav Kashtanov.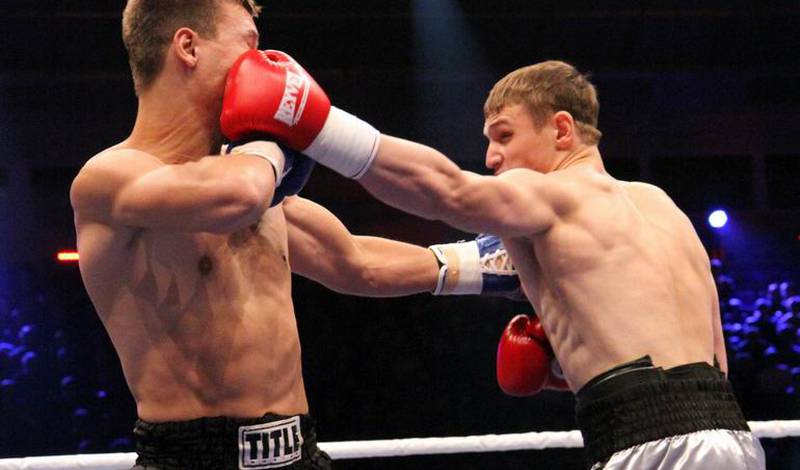 Now in the upcoming fight Sherzod Husanov will try to snatch his opponent's belts.
Another Uzbek boxer Odiljon Mirzarakhimov will also take part in the professional boxing night in Grozny. The work of the righteous is not going smoothly. He has won just two of the eight contests, has been a force to be reckoned with in three clashes involving him, and has recorded three defeats.
Odil's opponent this time, Idris Adalaev, was born in Kazakhstan but defends his Russian honor. He has won two fights in a row. The rating fight between Adalaev and Mirzarahimov is set at six rounds.
Матнда хатолик топсангиз, ўша хатони белгилаб, бизга жўнатинг (Ctrl + Enter)