Uzbek fighter Bobur Tagiev won "Kings of Kings" tournament in Kazakhstan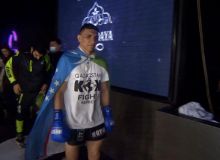 The tournament was held in Almaty.
On October 25, the Bushido Kazakhstan Promotion League held a major K-1 tournament in Almaty, Kazakhstan. Importantly for us, three of Uzbek fighters Bobur and Jamshid Tagiev, Sanjar Saidmurodov took part in this tournament. In the 71 kg weight category, Bobur Tagiev defeated all his opponents in the KOK (King of Kings) championship, and Jamshid Tagiev took the second place in the 75 kg weight category in the Super Fight category.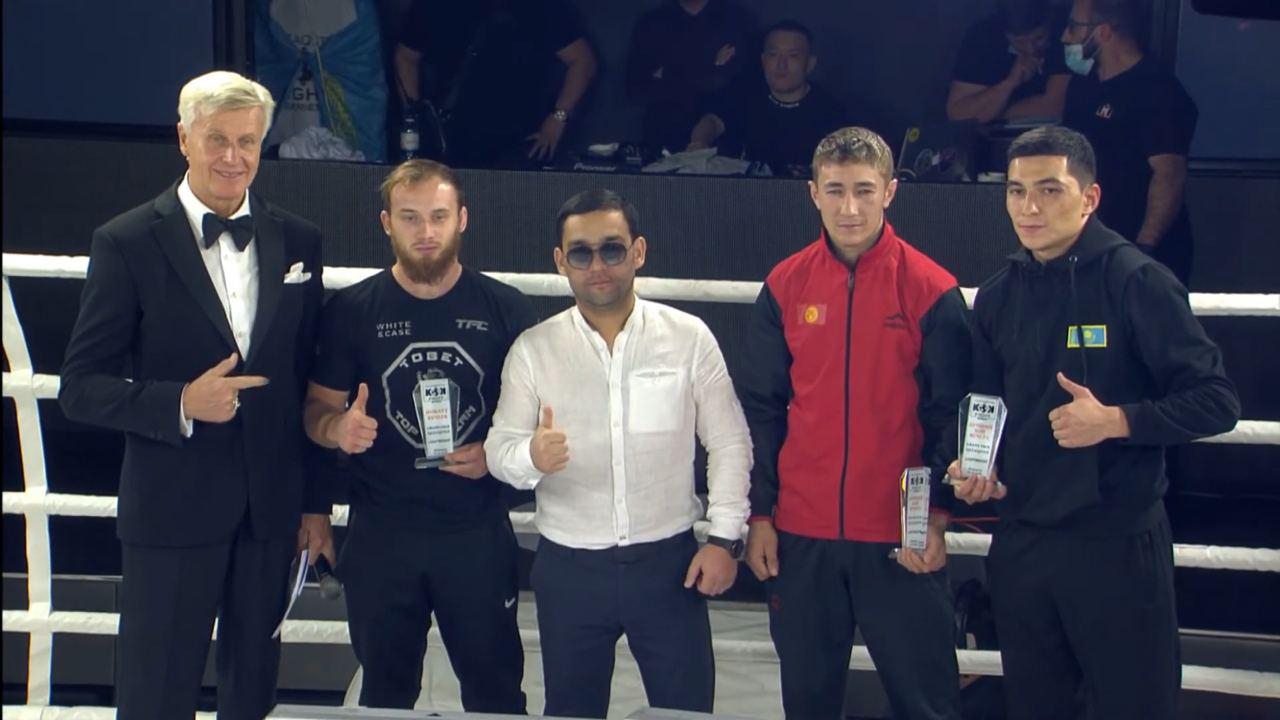 There were some surprising events in this tournament. In particular, Bobur Tagiev defeated the host Jonibek Kanatbaev in the final fight. The winner was announced by the famous Russian Alexander Zagorsky. As expected, Zagorsky acknowledged the victory of Tagiev. Then one of the sponsors of the tournament came to the ring and announced that the victory was not real, that the referees were all Uzbeks, and declared the victory to Kanatbaev. After that, the chairman of the K-1 Federation of Uzbekistan Jasurbek Nematov came to the ring and said that one of the judges was from Afghanistan and the other was from Kazakhstan, and the Uzbek fighter won a fair victory. So there was a big commotion. We contacted Jasurbek Nematov to find out how the conflict ended.
- You know, Uzbek fans also watched this tournament on Youtube. That is why there are many of our compatriots who have seen it all with their own eyes. Bobur won by a huge margin. Most fans are well aware that the Super Eight tournament is very challenging. He fights three times a day. Babur proved to be a true master and left no chance to his opponents. Of course, this happened after defeating the representative of the hosts in the final. However, we have a long-standing relationship with the main organizers who invited us and our judges ... They trust us. The man who came out to the ring and said that all the judges were Uzbeks was just one of the sponsors! Still, I went out and proved that the two referees who worked in the final fight were Afghans and representatives of the hosts. In short, he made sure we could defend the interests of our athlete. In the end, everything took a positive turn.
Матнда хатолик топсангиз, ўша хатони белгилаб, бизга жўнатинг (Ctrl + Enter)