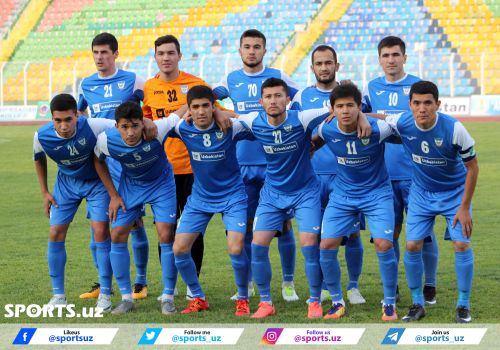 Uzbekistan Cup 2018. FC Andijan earn a 2-0 victory over FC Orol
FC Andijan earned a place in the quarter-finals after they claimed a victory over FC Orol in Uzbekistan Cup 1/finals on Tuesday.
Shakhboz Jumaboev broke the deadlock after a 74-minute goalless draw in the Republic of Karakalpakstan. In the second-period injury time, Nodir Mavlonov doubled the scoring as he secured a 2-0 victory for Andijan side.
Uzbekistan Cup 2018 | 1/8 Finals
FC Orol 0-2 FC Andijan
Goals: Shakhboz Jumaboev (74), Nodir Mavlonov (90+1)
Follow SPORTS.uz on Instagram