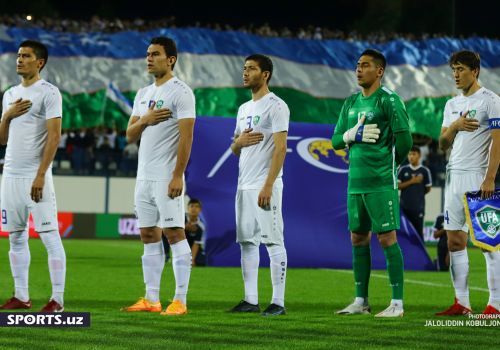 Uzbekistan has 6 points in the Asian Cup qualifiers. But that is not enough for now
As you know, the Asian Cup qualifiers between national teams are being held in Namangan. Round 2 matches between the participants of Group C are over.
Uzbekistan and Thailand surrendered the Maldives and Sri Lanka, scoring 6 points to double the standings. On June 14, Uzbekistan and Thailand will compete for the first place.
Well-known expert Alisher Nikimbaev said in a telegram that the current 6 points does not guarantee any team's participation and all will be decided on June 14. This means that the final round will automatically become a group final.
Like official page of SPORTS.uz on Facebook