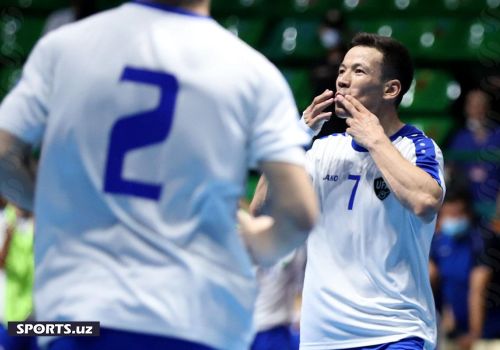 Uzbekistan holds friendly matches in Tashkent
Uzbekistan and Kyrgyzstan national mini-football teams will hold friendly matches.
According to the press service of the Football Union of the Kyrgyz Republic, the team arrives in Tashkent on March 28, and plays friendly matches on March 29 and 30. After that, our neighbors return to Bishkek and play against Tajikistan on April 4.
These competitions will serve as preparation for the qualifying round of the Asian Cup-2022, which will be held on April 10-12 in the capital. Kyrgyzstan will need to break the resistance of Iran, Turkmenistan and the Maldives in order to reach the final part.
The national team of Uzbekistan is holding a TCB in Tashkent: Bahadyr Akhmedov invited an expanded squad to the training camp.
According to the information, friendly matches in Tashkent will be held behind closed doors. Follow the events on SPORTS.uz !
Join to SPORTS.uz channel on Telegram