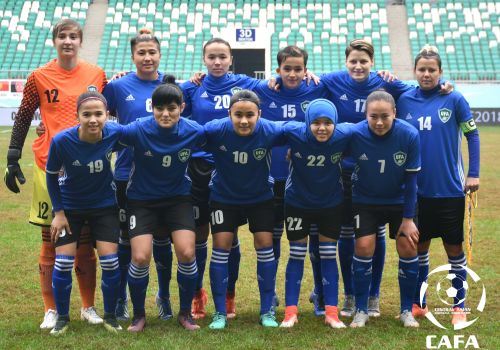 Uzbekistan secure a 2-1 win over Iran
Zakhro Ganbari opened the scoring for Iran from a penalty kick in the 29th minute of the game before Uzbekistan were awarded a penalty kick 10 minutes later.
Feruza Turdiboeva converted a goal without a mistake and the game turned, while Ugiloy Kuchkorova led Uzbekistan in front two minutes to the break.
After the restart, both sides couldn't use chances to score goals as the score remained unchanged and Uzbekistan secured a 2-1 victory over Iran.
CAFA Women's Championship | Matchday Third
Iran 1-2 Uzbekistan
Goals: Zakhro Ganbari (29, penalty) – Feruza Turdiboeva (40, penalty), Ugiloy Kuchkorova (43)
Like official page of SPORTS.uz on Facebook