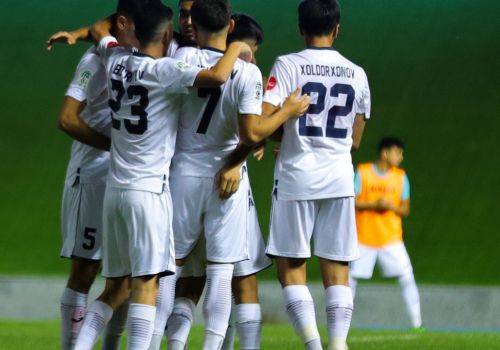 Uzbekistan Super League. FC Sogdiana - FC Olympic
The match of the 17th round of the Uzbekistan Super League "Olympic" - "Sogdiana" has ended. In it, the hosts won with a small score of 1-0.
The only goal of the home team was scored by Pulatkhodzhi Holdorkhonov. He scored in the 75th minute, writing his name on the scoreboard.
Thus, Olympic scored 22 points and rose to 7th place in the Super League standings. Wolves took 4th place with 30 points.
Follow SPORTS.uz on Instagram