 Uzbekistan's four boxers booked medals at least in the Silk Road International Boxing Championship in Baku
Four boxers of Uzbekistan's national boxing team have earned medals at least in the Silk Way International Boxing Championship being held in Baku.
In the 10th issue of this competition, Uzbekistan side have been participating in seven boxers and four of them got the tickets for the semi-finals.
Today two boxers gained a victory over their opponents in quarter-finals after their two compatriots Sardor Begaliev and Mironshoh Ibrohimov already book the place in the semi-finals.
In light welterweight, Ikboljon Kholdorov squared off against Iranian Dono Ismoilpur and Uzbek boxer stunned his opponent by unanimous decision in quarter-finals. And, Fazliddin Meliboev also fought with Iranian boxer, Sajad Gazimzoda and took the victory in welterweight.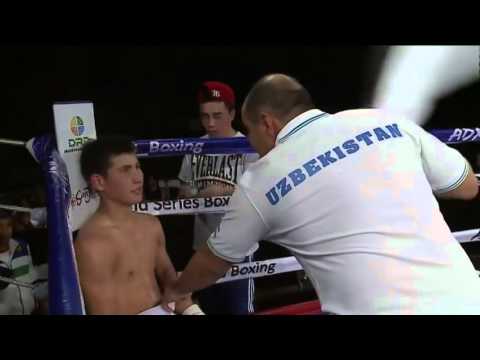 Watch SPORTS.uz on YouTube