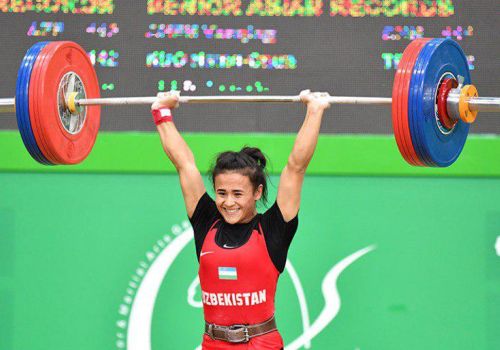 Uzbekistan's Muattar Nabieva earns silver medal at the International Solidarity Weightlifting Championships in Cairo
The winners of the championship earn important ranking points to qualify to Summer Olympics 2020 in Tokyo.
Athletes from Algeria, Azerbaijan, Bangladesh, Cameroon, Egypt, Jordan, Kosovo, Lebanon, Libya, Madagascar, Pakistan, Russia, Saudi Arabia, Syria, Thailand, Tunisia, Turkey, Turkmenistan, United Arab Emirates and Uzbekistan are taking part in the competition.
In the opening day, Muattar Nabieva started her participation in women's 55kg weight class. She set a total of 205 kg after she lifted 95kg in snatch and 115kg in the clean and jerk.
Like official page of SPORTS.uz on Facebook