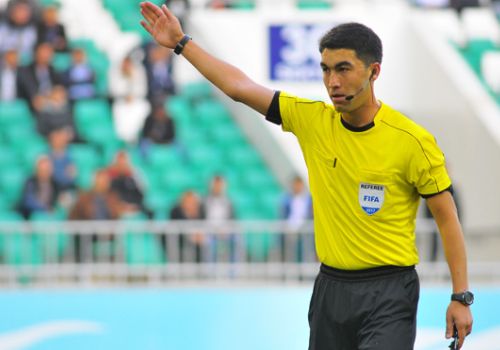 Uzbekistan's referee to officiate friendly between Kuwait vs Egypt
Uzbekistan's referees have been appointed as match officials for international friendly matches next week, reports Uzbekistan Football Association.
FIFA-rated referee Sherzod Kasimov will officiate in a friendly match between Kuwait and Egypt as he will be assisted by his compatriots Andrey Tsapenko and Timur Gaynullin at the Jaber Al-Ahmad International Stadium on Friday.
May 25, Friday
Kuwait vs Egypt
Jaber Al-Ahmad International Stadium
Referee: Sherzod Kasimov
Referee assistants: Andrey Tsapenko, Timur Gaynullin
Valentin Kovalenko will referee a friendly match of Turkey against Iran at the Başakşehir Fatih Terim Stadium on May 28th, 2018. Ruslan Serazitdinov and Alisher Usmanov have been announced as referee assistants.
May 28, Monday
Turkey vs Iran
Referee: Valentin Kovalenko
Referee assistants: Ruslan Serazitdinov, Alisher Usmanov
Join to SPORTS.uz channel on Telegram