UzPFL makes a minor changes in Uzbekistan Super League fixtures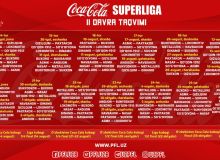 Uzbekistan Professional Football League has made a minor changes in the Uzbekistan Super League fixtures.
UzPFL reports that the fixtures for the second phase of the league was updated according to the plans and training camps of Uzbekistan national and olympic teams.
The 2019 football season will be ended on 30 November 2019 with Uzbekistan League Cup final match as the Uzbekistan Super League season will finished on 27 November 2019.