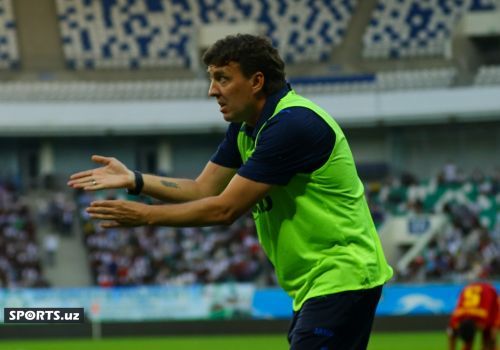 What did Bunyodkor coach say about the game that escaped defeat?
After the match between Bunyodkor and Kokand-1912 (1: 1) in the 12th round of the Super League, the coach of the hosts Victor Karpenko shared his thoughts.
- Speaking of the game, I want to thank the fans. Supported until the last minute. I want to acknowledge the guys as well. Despite conceding a goal, they didn't stop. The game deserved a standstill. Something like it or not. We conceded the first goal, then restored the balance. We don't put our hands down. We will continue to move forward.
The team has fully assembled in the last 4 days. During this time we dealt with the full content. Because we had a lot of players in the national team. Players from the national teams of Tajikistan, Kyrgyzstan and Uzbekistan of various age groups returned. We saw the opponent's games, they lost when they had more control of the ball. It didn't look like what we had planned. We made stocks. In the end, it was a draw.
Watch SPORTS.uz on YouTube