Which is the strongest coach, Mars Kuchkarov or Marat Kurbanov? Elshod Rasulov answered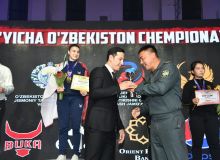 The 29th boxing championship of Uzbekistan has come to an end. A number of disciples of Uzbek former boxer Elshod Rasulov, who has a place in the world of Uzbek amateur boxing, also took part in the tournament. It is known that Elshod Rasulov is currently the head coach of the women's national team. We took the opportunity to talk to Rasulov, the star of his time, who took the opportunity to be born in this championship.
We bring this interview to your attention below.
-Hello. We wanted to talk to you for Sports.uz?
-Hello. I would be happy.
- The next national championship has been taking place for several days. Naturally, you are watching ... Tell me, what is your impression of this championship?
- "It's a special holiday." I said. Because of the quarantine period, our competitions and training sessions were not held. All had missed such a high-level competitions so much. The week-long tournament was held in high spirits. We saw young talents in Uzbekistan championship who were able to put up a decent resistance over three rounds, not to mention experienced and older boxers. I am glad that these young masters of leather gloves, who are the future of Uzbekistan, will show the same results at the next Olympic Games and World Championships as their brothers.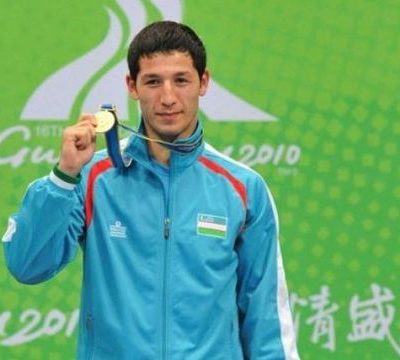 - You are currently working as a coach. Tell me, is athletic activity harder or coaching?
- Both sportsmanship and coaching have their own complexities. But being a coach is a little harder. The reason is that you study the opponent of your disciples in the ring, you learn something from them, you try to correct their shortcomings ... Above all, you feel a sense of responsibility. You use all your experience to defeat your opponent. This is, of course, a complex and responsible task in itself.
- Now let's talk about your sports activities. As a child, you were first involved in fencing, and we know that leg movements are as important in this sport as in boxing. Tell me, did this benefit you later in the ring?
- I have been doing fencing as an amateur for two years. My participation in this sport helped me a lot later in boxing. Because, indeed, foot movements are of great importance in swordsmen. Sensing the opponent is also important. With these, I have had success in the ring for many years.
- We know that you exchanged weights with Olympic medalist Abbos Atoev. What factor was it related to or were there any weight issues?
- We have always changed our weight with Abbos Atoev and participated in many international competitions. There have been many changes. The main reason for this was that Abbas was underweight and I was overweight. So sometimes at 81 and 75 kg we both fought with weight changes. There was no sense of rivalry in the process. Due to the goodness of our condition and the advice of our coaches, we were promoted to the ring.
- Mars Kuchkarov and Marat Kurbanov worked as head coaches of the national boxing team in different years. And you worked under both coaches. Which period was more difficult for you?
If you train with an experienced coach, participate in competitions, climb arenas, you will never have a hard time. Such was the case with Marat Galievich. This man is a very experienced coach who has dedicated his whole life to sports and boxing. I have worked with him in national and international training sessions, generally without difficulty. I can't say Mars Kuchkarov is a bad coach. He is very experienced. For a short two years, relying on his skills, he prepared the guys for the competitions. The result will be the same as the preparation. In those years, we did not win a single gold medal at the Asian Games and World Championships. I don't want to discuss that. Boxing fans know themselves well. Comparing the results achieved by the two coaches, Marat Kurbanov showed that today Uzbek boxing is number one at the continental and world championships, the Olympics and the Asian Games. By itself, Marat Galievich is one of the best coaches in the world. I wish he will have success and victories in his future endeavors, good health and long life. Let them continue to work tirelessly for the development of Uzbek boxing.
- You have participated in the Beijing, London and Rio Olympics. Vasily Lomachenko, Anthony Joshua, who took part in these tournaments, and Artur Beterbiev, who fought with you in amateur boxing, are now the stars of the professional boxing. Why didn't you continue your career in professional boxing?
- In 2008, 2010 and 2012 there were offers from Top Rank, one of the best promotional companies in the world in professional boxing. I worked in amateur boxing for 20 years, fought thousands of fights, won gold, silver and bronze medals for Uzbekistan. If I had the intention to switch to professional boxing, I would have passed in 2008. I can't say I wasn't interested in that direction. But I wanted to get more results in amateur boxing. That's why I didn't pay much attention to signing contracts with promoters.
- A serious and a bit funny question ... Which of Elshod Rasulov, Bektemir Melikuziev and Dilshod Ruzmetov, who weighed in at 81 kg, is stronger?
- You know, everyone says their time is strong. When I was fighting, I achieved the results that matched me at this weight. My opponents were also suitable for me. A similar situation was observed in Bektemir Melikuziev. Today Dilshod Ruzmetov is taking part. I think he is also a flawless athlete. He was a little unlucky in the license tournament. If he is lucky, he will repeat his success at the World Championships and in the Olympics. Because before us and now, boxers in the weight categories up to 69, 75 and 81 kg were not left without medals from any tournaments.
-Who is the strongest boxer you have ever worked with in amateur boxing, regardless of weight class?
- It is difficult to say one boxer. The first is Dilshod Mahmudov. He was a master of amateur boxing technique with very strong, fast and sensitive leather gloves. Together with Murodjon Akhmadaliev, Israil Madrimov, Bakhodir Jalolov, Fazliddin Gaibnazarov we took part in the competitions. They are all strong boxers not only in Asia but also in the world. In professional boxing, too, they are achieving great results.
- This question is a logical continuation of the previous one. This time we wanted to know your opinion about the strongest boxer in the world?
-You know, everyone has their own idol. For someone, Muhammad Ali or Mike Tyson. I'm not going far, Uzbek professional boxer Arthur Grigoryan was my idol. I envied this boxer. Seeing the movements of the legs and arms, I tried to imitate him.
-Thanks for the informative conversation. We wish you good luck in your coaching career!
- I would like to thank you for your attention!
Матнда хатолик топсангиз, ўша хатони белгилаб, бизга жўнатинг (Ctrl + Enter)