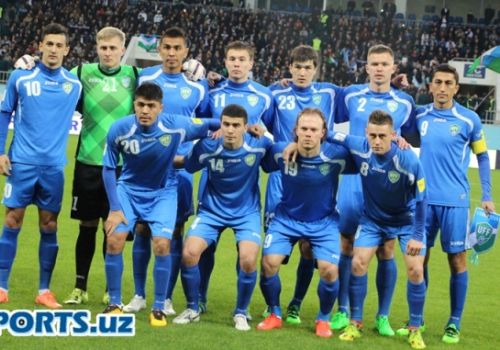 White Wolves keep their place in FIFA World Ranking
Uzbekistan national team kept their place at the 72nd place with 451 points in the latest FIFA World Ranking which was released on Thursday.
The Islamic Republic of Iran remained Asia's top ranked team at 33, while Australia dropped one rung to 37th to be Asia's second best ranked team ahead of Japan, who at 55th, maintained the position they were at in the February 15 2018 rankings.
Korea Republic dropped one spot to 59th and are the continent's fourth best ranked team. China PR complete Asia's top five, moving up three places to 65th, while Saudi Arabia occupy sixth after dropping five places to 69th.
Asia's Top 10 (global rankings in brackets)
IR Iran (33rd)
Australia (37th)
Japan (55th)
Korea Republic (59th)
China PR (65th)
Saudi Arabia (69th)
Uzbekistan (72nd)
Palestine (73rd)
Syria (74th)
UAE (79)
Like official page of SPORTS.uz on Facebook