Who are Muminjon Abdullaev's main competitors at the Tokyo Olympics? Uzbek wrestler answered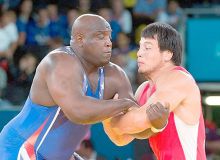 Abdullaev is seriously preparing for the Olympics.
To date, the focus of all Uzbek athletes, who have won a license for the Tokyo Olympics, is focused on the preparation for the most prestigious tournament and to gain a positive result.
Of course, wrestler Muminjon Abdullaev, who is qualified for the Olympics in the heaviest weight category (130 kg) in Greco-Roman wrestling, is no exception. He is currently preparing for the tournament in the Polish town of Spala with members of the national team.
We contacted this wrestler and asked him a few questions about training and the Olympics.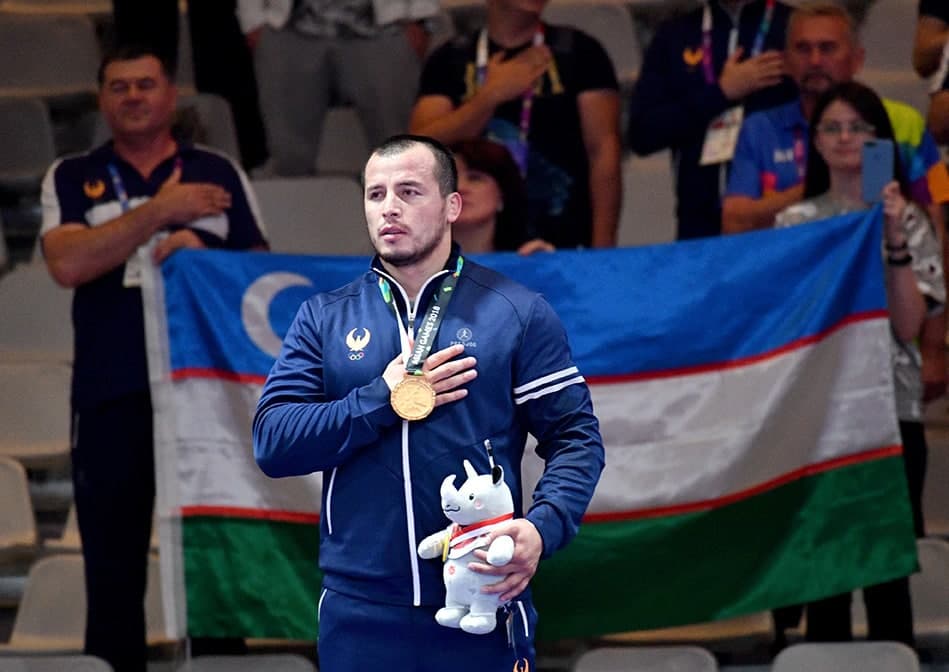 - First of all, congratulations to Mominjon on winning a license for the Tokyo Olympics!
- Thank you.
- It wasn't easy to get it, was it?
- Of course. Everything will be difficult. There is a serious competition in our weight class, and the strongest and most successful among them went to the Olympics.
- Let me ask you in detail how you won a ticket to the most prestigious tournament of four years?
- I took part in the Asian qualifying tournament, which will send me to the Tokyo Olympics. All my opponents were strong. In the first round I met an Indian athlete and defeated him 8-0. In the next round, I defeated my Kyrgyz opponent 8-0. My third opponent was Japanese, and I beat him in the same score. After defeating the fourth opponent of the tournament with a score of 8: 0, in the final I defeated the South Korean wrestler and won the championship with a license.
- And now it's time for the Olympics! Is the preparation going well?
- Undoubtedly, we are seriously preparing. A ranking points tournament was held in Wrasawa, Poland, where we won first place in the team event. We are currently holding a training camp in Spala, Poland, with athletes from 15 countries. All in all, great!
- Have you ever been on the mat with all your potential rivals who won a ticket to Tokyo?
- Not all of them, but most of us met in competitions.
- Can you name any of them as a serious threat to you?
- I can say three-time Olympic champion Mikhail Lopez from Cuba, two-time Olympic medalist, five-time world champion Riza Kayalp from Turkey and Russian Olympic medalist, world champion Sergei Semenov. In general, every competitor is a big risk. In this case, everyone should be treated equally and act accordingly.
- It is clear that your worthy followers are growing in Uzbekistan. Tell me, who would you say is the most competent in this regard?
- There are many such potentials in our country. For example, our brothers Daler Rakhmatov and Timur Nasimov are doing well. They have also been a great help in our preparation. In general, I can say that the future is bright.
- Will you be in big sports after the Tokyo Olympics?
-Of course. I still want to participate in Paris.
- What can you say to the fans before the Olympics?
- Of course, we try to make Uzbek fans happy with the positive results of the Olympic Games. Support and pray, and we hope to justify your beliefs!
For information, Muminjon Abdullaev is a two-time bronze and one-time silver medalist of the Asian Greco-Roman Wrestling Championship, winner of the Asian Games, the Islamic Solidarity Games and the Asian Indoor and Martial Arts Games in Ashgabat.
Матнда хатолик топсангиз, ўша хатони белгилаб, бизга жўнатинг (Ctrl + Enter)