 World Series of Boxing. Uzbek Tigers vs Astana Arlans | LIVE
Today Uzbek Tigers is hosting Kazakhstan's Astana Arlans boxing team in Week 9 of World Series of Boxing at Uzbekistan Sports Complex.
Group C leaders will compete with each other while Uzbek side hopes to book a place for playoff stage when their Kazakhstan-based opponents have already qualified for the next stage.
Uzbek Tigers continued their unbeaten run including three fight nights in World Series of Boxing with another comprehensive victory over Astan Arlans this evening.
Free Live Video Stream. Watch here >>> Link.
Uzbek Tigers 4:1 Astana Arlans
Light Fly Weight (49 kg)
Hasanboy Dusmatov 3:0 Temirtas Zhussupov #FINISHED

---
Heavy Weight (91 kg)
Zukhriddin Makhkamov 0:3 Anton Pinchuk #FINISHED
Anton Pinchuk secured the first victory for Astana Arlans as he defeated Zukhriddin Makhkamov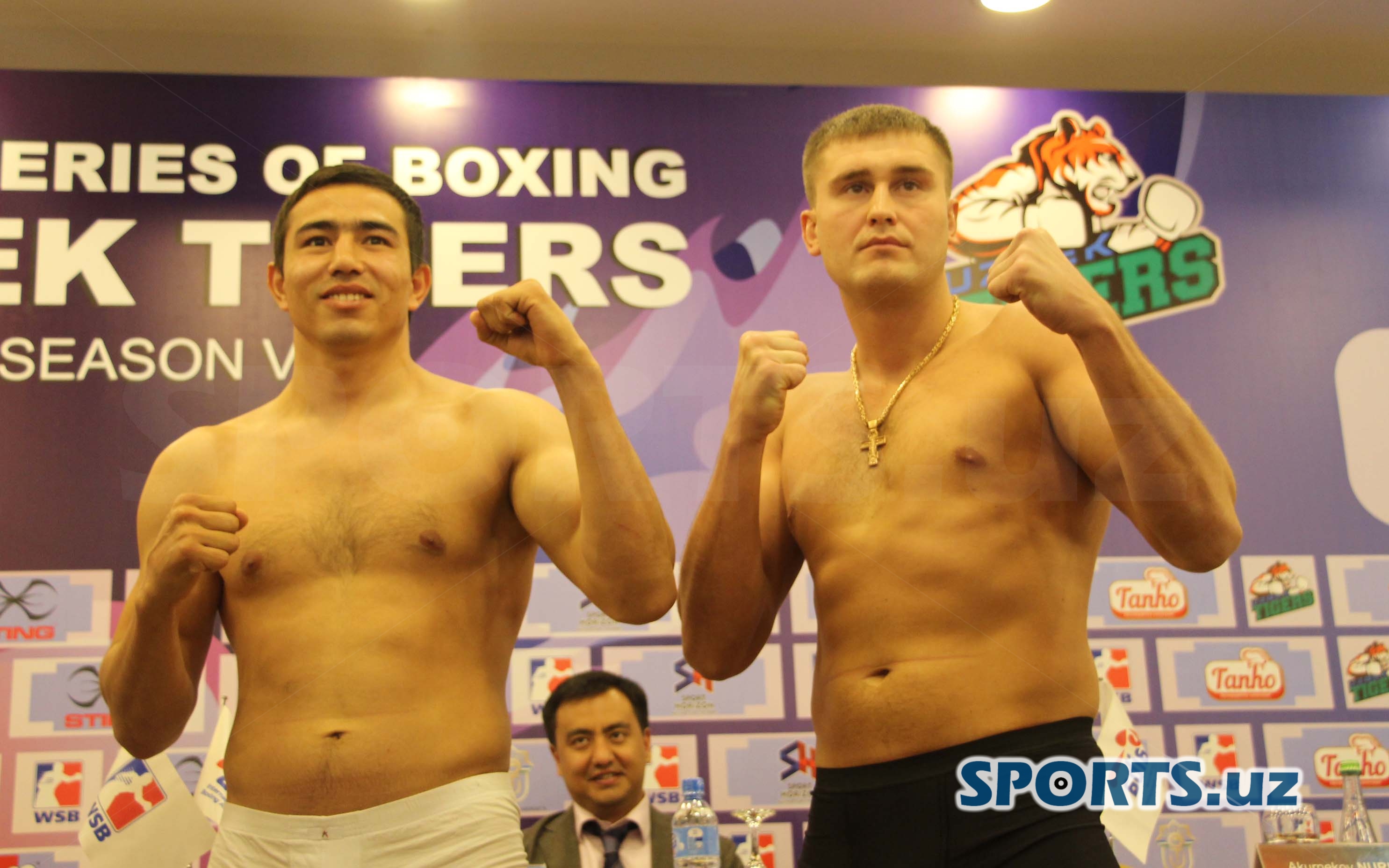 ---
Middle Weight (75 kg)
Israil Madrimov 3:0 Saparbay Aidarov #FINISHED
Uzbek Tigers set to celebrate a victory over Astana Arlans as Israil Madrimov has beaten Saparbay Aidarov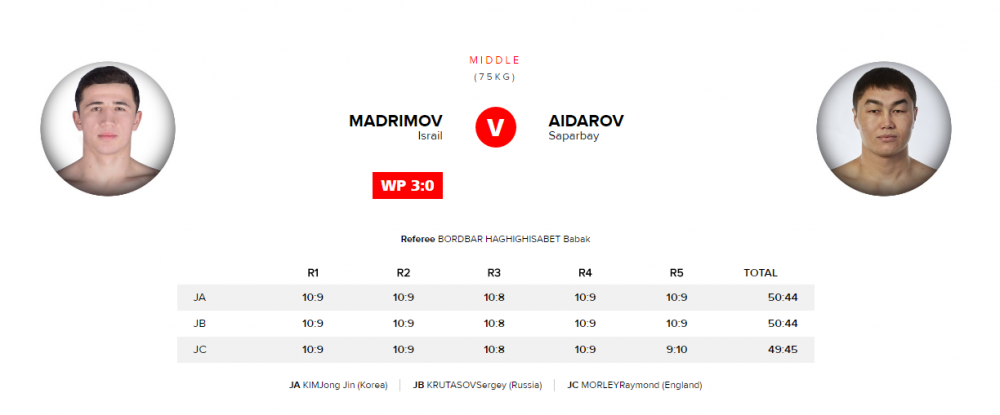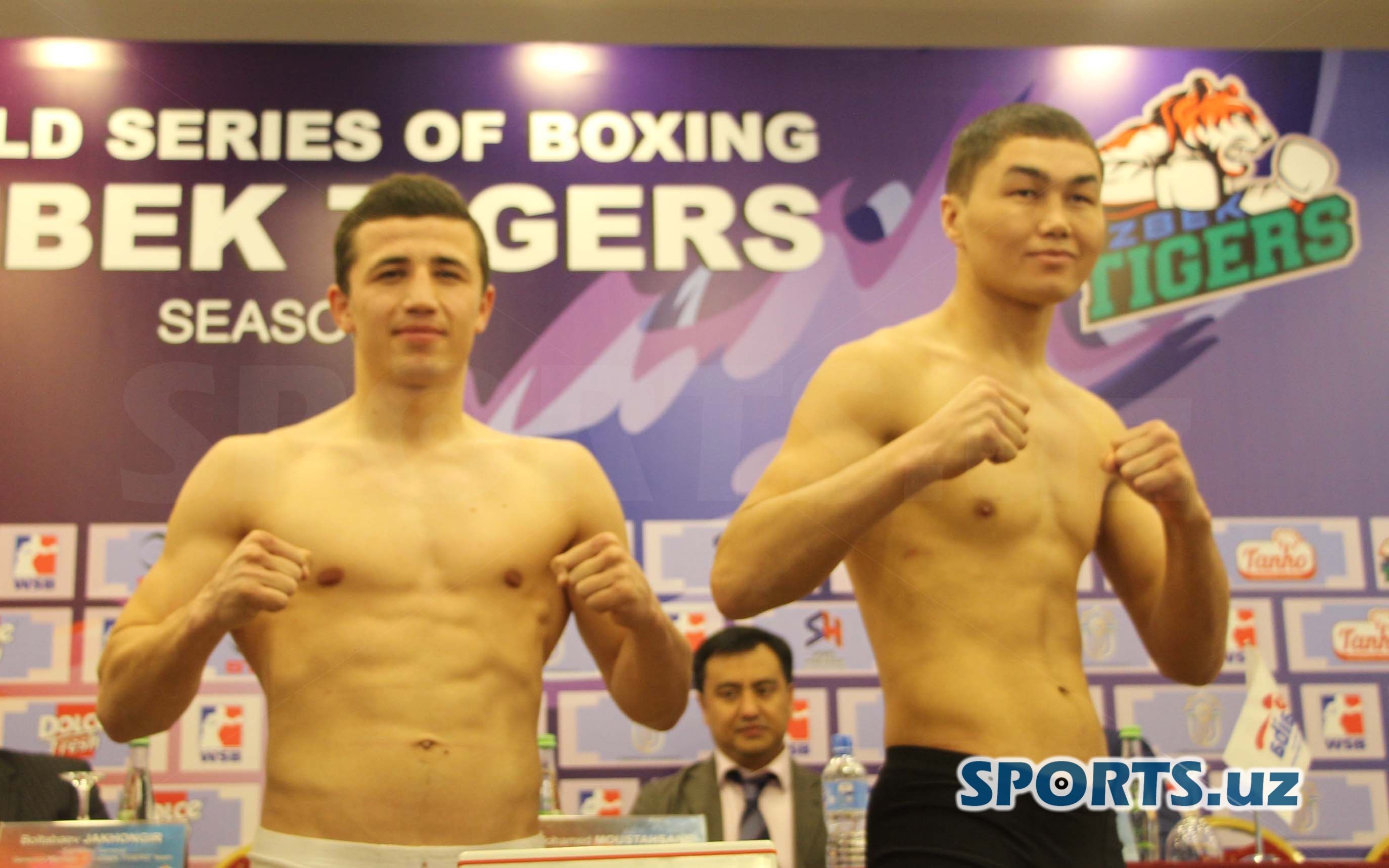 ---
Bantam Weight (56 kg)
Abdulkhay Sharakhmatov 3:0 Ilyas Suleimanov #FINISHED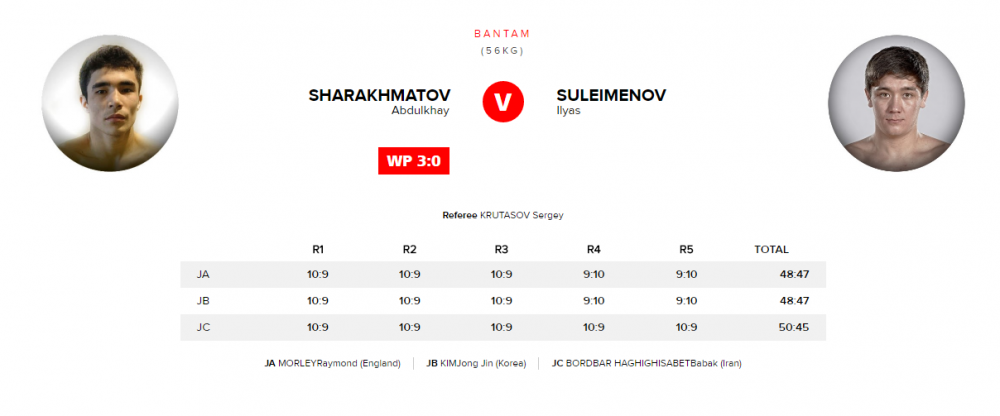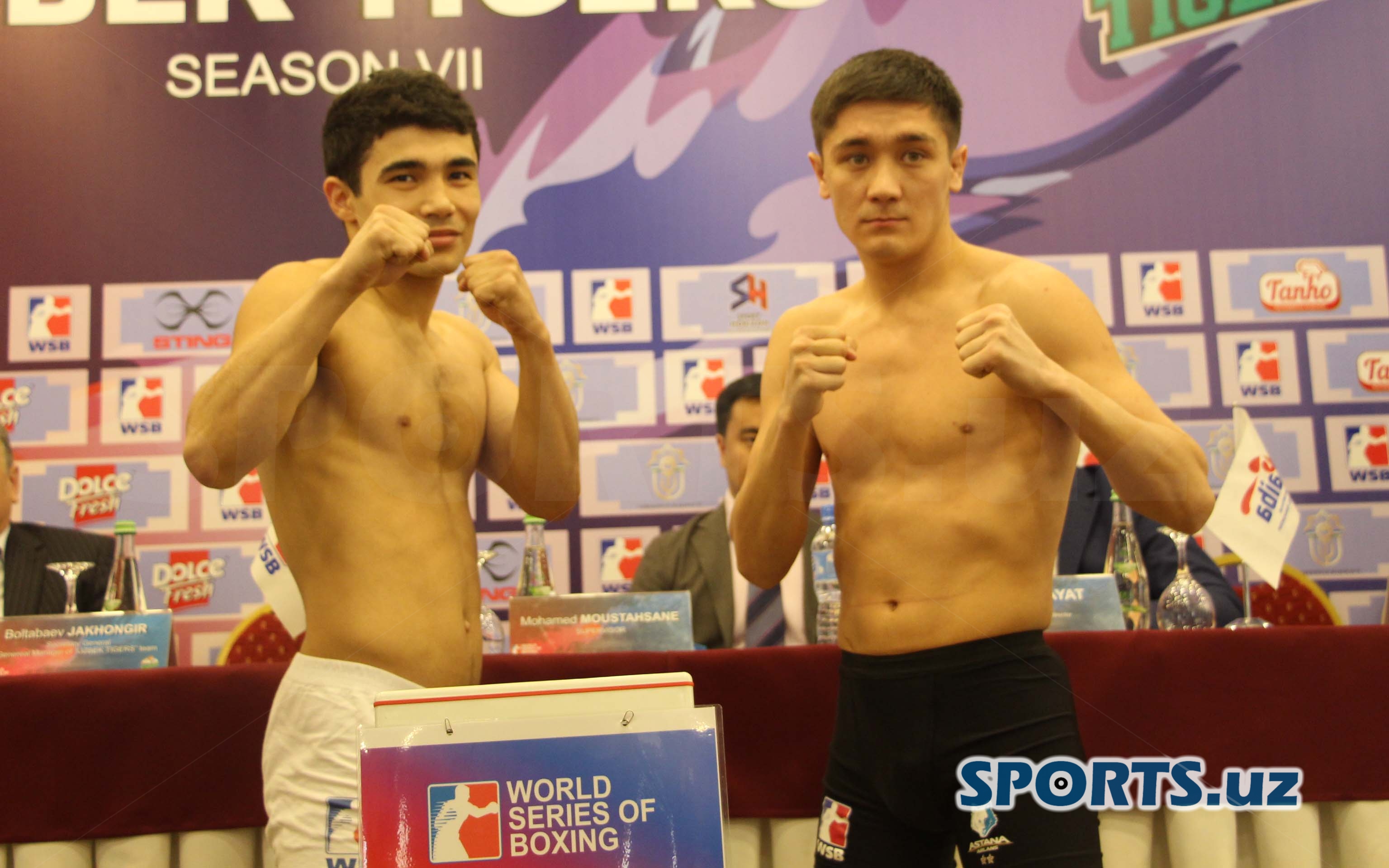 ---
Light Welter Weight (64 kg)
Elnur Abduraimov 3:0 Dilmurod Mizhitov. #FINISHED
What a start by Uzbekistan's Elnur Abduraimov who gained a victory over Dilmurod Mizhitov.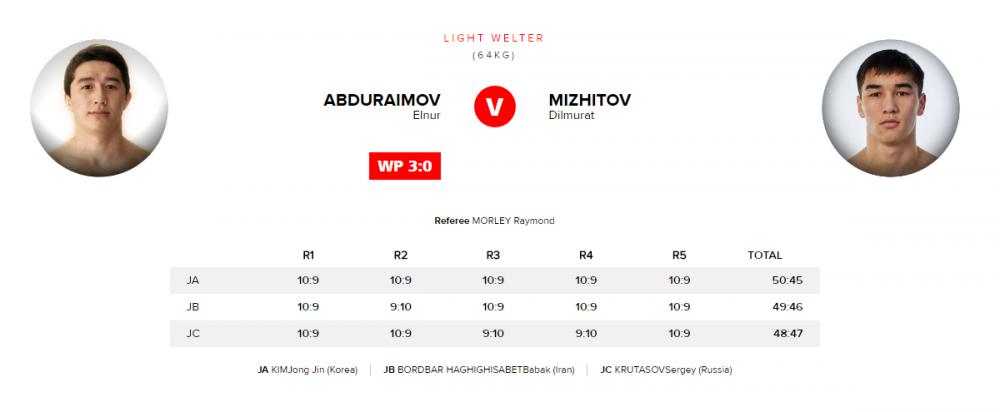 Boxing night is set to start while Elnur Abduraimov is squaring off against Dilmurod Mizhitov at Light Welter Weight.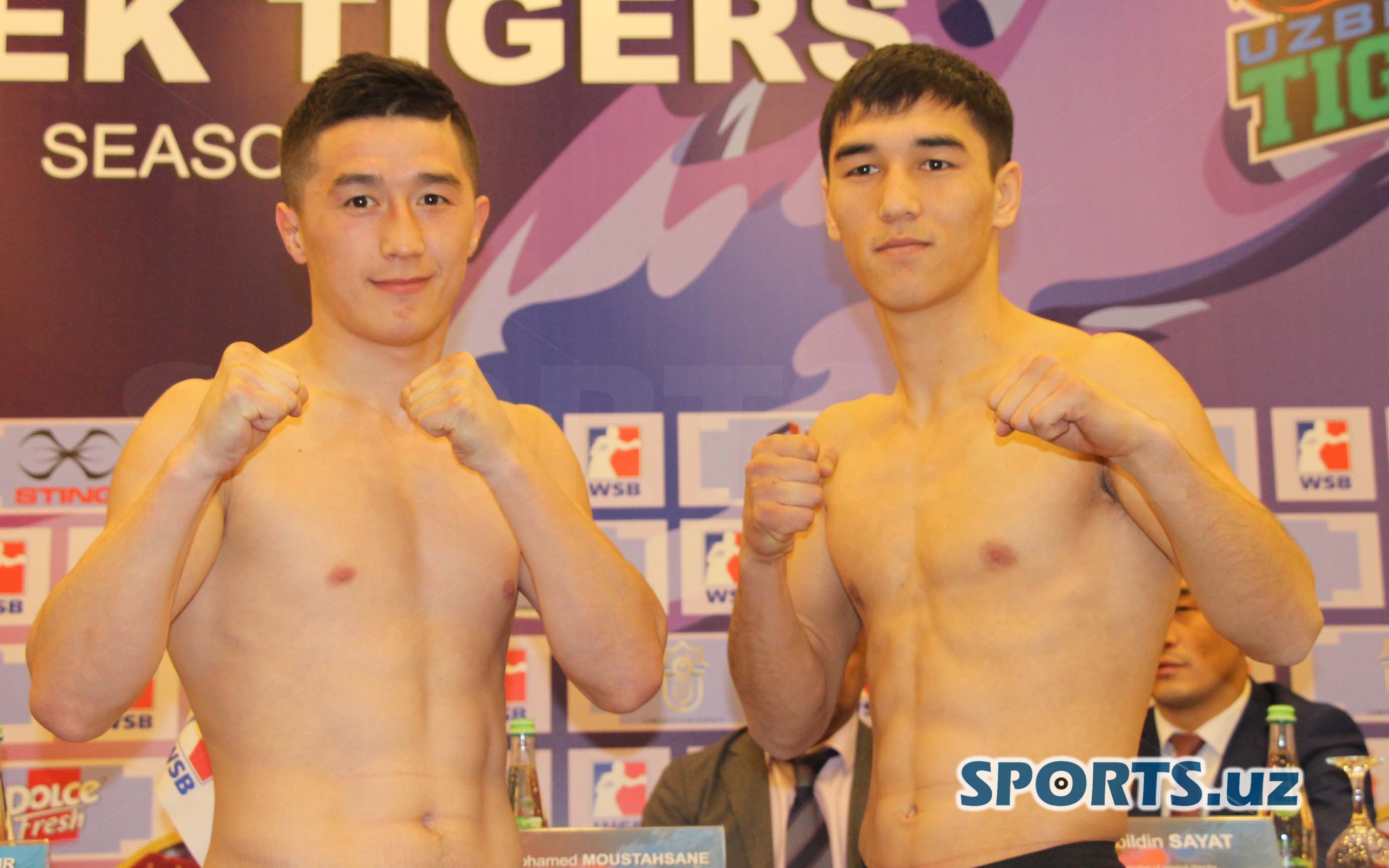 Join to SPORTS.uz channel on Telegram