Is Jalolov able to knock out Torrez again? Before the final, let's take a look at the boxers' style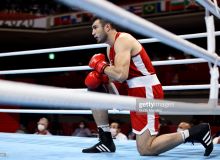 Torrez tries to get revenge for the knockout.
When Bakhodir Jalolov's opponent in the final was known, I decided to estimate his chances. For almost half a day, I watched the fights involving Torrez Richard. I want to share my conclusions with you.
Advantages of the opponent
He puts a lot of pressure in the first place. It can't be different from most boxers in their weight class because they are behind in terms of height and arm length. Torrez not only runs as close as possible, but moves lightly in the ring through leg movements. He has to fight because of his strengths and weaknesses.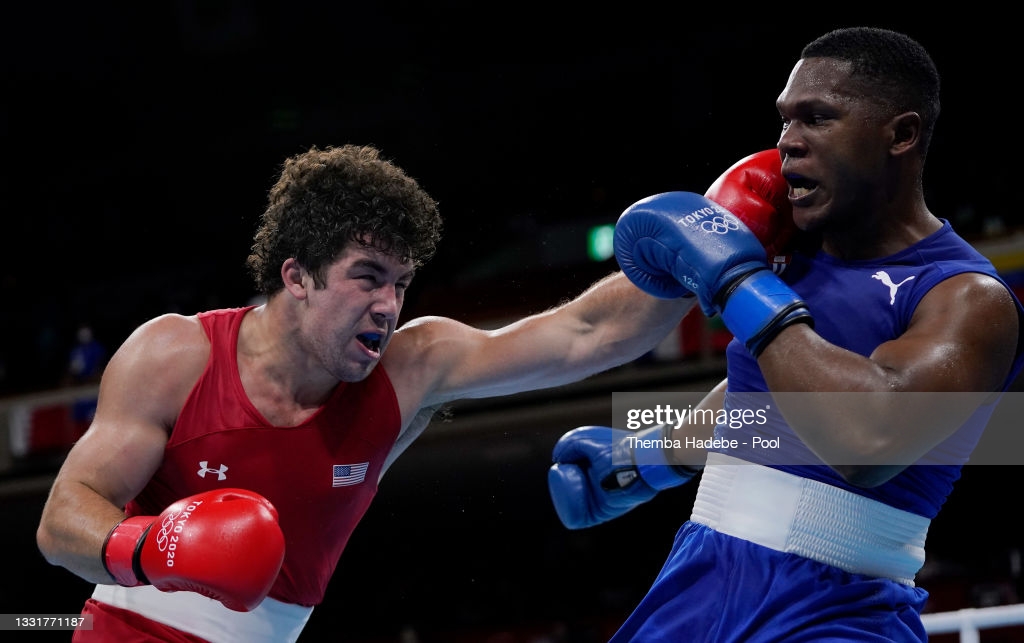 When I watched the fights involving Torrez, the first thing that caught my attention was the shortening of the distance and the execution of the left-handed punch. It was this blow that had already become his "gun". Kazakh boxer Kamshybek Kunkabayev was knocked down due to the same hook.
I don't want to say that the U.S. representative will go to the ring with only one left hand. He is capable of delivering powerful blows at close range with both hands while being squeezed on the wings. He is also well prepared for cardio. This helps him keep the tempo high throughout the fight and exhausts his tall opponents. Torrez also goes into the attack with his head slightly bent to avoid being hit in the counterattack.
If you notice, Kunkabayev also could not withstand the pressure at the end of the second round. Feeling defeated, he switched to open boxing. That's exactly what Torrez did! At close range, he feels like a "fish in water." It is not in vain compared to a "tank". Richard prefers to just step forward rather than dance in the ring based on leg movements. Because it is a heavyweight category, lucky punch is more likely as well.
His boxing style is closer to professional than amateur. Torrez prefers one-two punches that are able to unbalance the opponent, rather than light clear shots that provide points. This factor is very useful for him in the current Olympics. Overall, a boxer who is unique and fit for the finals.
What can Bakhodir do in battle?
Big Uzbek has been preparing for this final for years. First Asia, then the World Championship brought gold medals to Uzbekistan. Now they could be Olympic champions. Jalolov has all the opportunities for this.
In assessing the capabilities of his opponent - Torrez, we must also focus on what Jalolov can do. First of all, Bakhodir is 12 inches taller than his opponent. The difference in the length of the arms is also in favour of our compatriot. This factor allows Jalolov to easily strike in the final, even in an area where his opponent can not get close.
True, Richard tries to shorten the distance with light movements and fight at close range that is comfortable for him, but Bahadur can control the course of events with his pockets. Due to the relative shortness of the arms, Torrez will try to put pressure on Jalolov as soon as possible. In this case, Jalolov has the opportunity to overcome the pressure of the opponent with just leg movements and "punish" the counter-attack.
In addition, Richard Junior has problems in defence. He works well mainly in open boxing and in the exchange of punches. If Jalolov follows the instructions given by his coaches correctly, he will be able to tactically show one head higher than his opponent. Because he has shown that he can do well in defence and attack. Richard doesn't have that opportunity. His boxing style is just built on stepping forward, pressure and strong punches.
Also, one of the biggest factors that could help our teammate in the final is that he is much more experienced than his opponent. Torrez is 22 years old. This is the first major tournament final of his career. Jalolov has previously competed in the finals of almost all major amateur boxing competitions. If the experience comes to the fore in the decisive 3 rounds, Torrez will be helpless in front of the reigning world champion.
Today, Bakhodir Jalolov has risen to his top sports form. Jalolov, who "added" both tactically and physically, has a good chance to win the Tokyo gold medal. Do you remember the clash between them 2 years ago?
In the quarterfinals of the 2019 World Championships in Yekaterinburg, Russia, Bakhodir made a deep knockout with a left-handed shot to Torrez. There has been a good increase in the number of finalists over the years. The final is very yes, it is clear that However, before the fight, Jalalov's chances seem to be a bit higher than his opponent's. While respecting the opponent, Bakhodir has a very good chance to win in the final.
Final contest: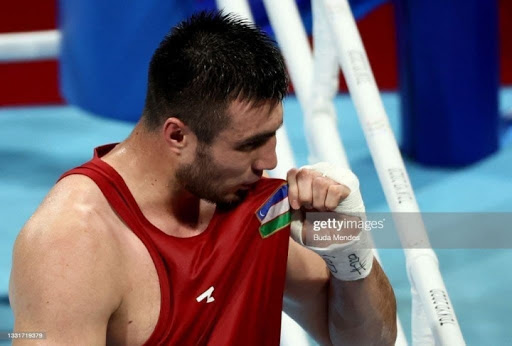 It's not good to move forward, but given the chances, Bakhodir can be considered the favourite in the final. Jalolov can control the U.S. representative with his pockets and foot movements, keeping the situation under control. It's just that Jalolov did his job flawlessly. He must not be allowed to work at close range and must use his equipment.
Most importantly, spiritual superiority is on Bakhodir's side. He has faced this opponent before and lost. Bakhodir's vast experience in working with boxers in this style will be useful in the ring. True, it is wrong to guess before a fight. In any case, a single clear blow in a fight between heavyweight boxers can solve everything.
Матнда хатолик топсангиз, ўша хатони белгилаб, бизга жўнатинг (Ctrl + Enter)