Sherzod Khusanov:Polish promoters showed interest and I signed three fights with them.Luckily, my next fight is expected to be in December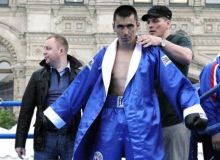 Our 40-year-old boxer continues his career.
Sherzod Khusanov who is from Kuva, Fergana is well known to the fans. Because he has achieved significant results in the amateur boxing. In particular, he was a two-time World Championship bronze medalist (2001, 2003), Asian Games champion (2002), Asian Championship silver and bronze medalist (2002, 2004) and the winner of many international tournaments. He is also a two-time (2000, 2004) Olympian. In the professionals, he has a successful career as well. Khusanov had 24 fights in the pro ring, 22 wins, one draw and one defeat. It is noteworthy that our 40-year-old compatriot has not appeared in the rings since 2018. Exactly two years later, yesterday, September 29, he went to the ring against the host Robert Parzeczewski in Poland. In spite of being inactive for almost 2 years, he managed to defeat this opponent by 2nd round-knockout.
We had a conversation with Khusanov about his last fight and his activities in general. We bring this interview to your attention below.
- We know that you are the medalist of the World Amateur Championship, the Asian Games and the Asian Championship. Maybe you've also achieved the results we don't know about?
- I have been a winner and prize-winner of many international tournaments and 8-time champion of Uzbekistan. I was also a two-time Olympic participant, winning the 2003 Military Olympics in Sicily, Italy. I also have the titles of "Honored Athlete of Uzbekistan" and "Pride of Uzbekistan."
- In what weight categories did you compete in amateur boxing in general?
- Basically, I weighed 67 kilograms. Later, after 67 and 71 kg were converted to 69 kg, I worked at this weight as well.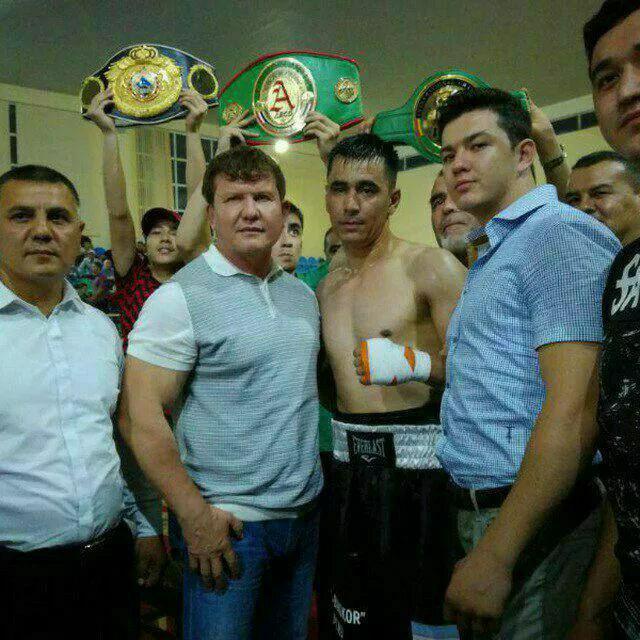 - Previously, Narimon Otaev and Kuvonchbek Taygonbaev were the leaders in the weight category of 67 kg. Have you encountered them directly in the ring?
"I will never forget it." In 1998, I won the Asian Youth Championship in Thailand. In December of that year, The National Championship among adults was held in Urgench. Narimon Otaev was number one. In the final match, I came across him and I won. But Otaev was 30 years old. They decided to give Otaev one last chance to participate in the Asian Games. I was very upset. But as the saying goes, "There is wisdom in everything," I was able to prove myself later in these competitions.
- What about Kuvonch Taygonbaev?
- No, I didn't meet with him in official competitions. But I've been involved in sparring fights. The process of preparing for the 2000 Olympics was in the United States, and then we worked together. Taygonbaev was a very strong boxer. He was a knockouter. I envied Muhammad Abdullaev, and tried to be like them. Joy my brother was very strong, as I mentioned above. I admit it. But I can't say I swallowed or lost when the two of us met then. The reason is that any accident can happen in boxing.
I would like to add that Muhammad Abdullaev played a significant role in my becoming Sherzod Husanov in the world of boxing. Muhammad was moving at a weight of 63.5 kg. Everyone knew that Muhammad Abdullaev beat anyone in his weight class. Not only did he make problem for partners at 67 kg but at 71 kg too. Believe me, no one would have agreed to be a couple in training with him, in sparring. He would punch so hard that he would punch with his hands and squeezing partners' livers. Usually, I would partner with him and be patient. We were both bleeding and working very hard. Muhammadkadir would always come out and choose me with whom to sparring. Because I could resist him anyway. I have a lot of respect for this man as a boxer and as a person. He came to my wedding in 2001 and told me that Sherzod Husanov had made a huge contribution to my becoming an Olympic champion. I was very happy. I repeat one more again that first of all, thanks to the desire of the God, the cocktail of coaches and Muhammadkadir, I have more or less achieved results in the world of boxing. Because he had cooked me up in training, in sparring.
- You have participated in the Olympics twice. What prevented you from winning the most prestigious competition of these four years?
- My participation in the first Olympics was in 2000. I was 20 years old then. I was the youngest in the national team. I had two fights. I won the first one. In my second battle, I was defeated. The reason was my little inexperience and great excitement. In 2004, I gained experience and was in very good shape. I won two battles. In the third clash, I faced two-time Olympic champion Oleg Saitov from Russia. You can also watch the fight with him directly online. The fight was good. They just gave him the victory. However, in the 2000 tournament in Moscow, I defeated him with a clear advantage. Then 5 rounds would be two minutes. There have been similar fight.
- In the world of amateur boxing, we can see a kind of derby or "El Clásico" between Uzbek and Kazakh boxers, in the language of football. That is, there is a principle. For example, Rustam Saidov-Mukhtorkhon Dildabekov or Bahodir Jalolov-Qamshibek Kunkabaev. There are many such examples. I mean, which Kazakh boxer did you have a serious competition with?
- I took part in serious fights with Bakhtiyor Artaev among Kazakhstani boxers. I had a tough fight with him to reach the semi-finals of the 2003 World Cup. It was a great clash. I won a clear victory in it. Then, before the 2004 Olympics, a tournament was held in St. Petersburg with the participation of national teams from four countries: Uzbekistan, Kazakhstan, Russia and Ukraine, and we met again in the final. At that time, Artaev won by points. It is known that he also successfully participated in the Olympics that year, winning a gold medal in 69 kg and Vela Barker. I mean, sometimes luck also plays a role in boxing.
- Now, if we talk about the history of your transition to professional boxing, usually after the leaders of the national team of Uzbekistan have achieved high results in amateur or due to a good financial offer, there is a serious competitor in their weight class. What factor did you step into the pros because of?
- At the age of 27, in 2007 I switched to professional boxing. In fact, I had no such intention. When I was preparing for the 2008 Beijing Olympics, the management at the time took me out of the national team, replaced me with another one to national team, and took him to the Asian Games. I still don't understand why. As a child, he missed an opportunity for a Chinese boxer in his first fight at the Asian Games. Then I got angry and went to a professional boxing. Or rather, I had to. After one fight in the pros, they wanted to bring me back to the national team. But I disagreed. Because they said he was 27 years old and couldn't get results. See the difference between 27 years and 40 years. I'm still fighting. I continue knockouts and win. So I didn't come back and linked my career to professional boxing.
- Focusing on your professional career, your first 5 fights were held in Uzbekistan. So your first promoter was from Uzbekistan, right?
- True, he was originally invited by the head of the promotional company "Favzul Munavvar" Shuhrat Haydarov and organized 4 rounds of fights in Tashkent, Bekabad. But we didn't make a deal. Later, the conditions did not suit me and I went to Russia.
- In general, which promoters did you cooperate with?
- As I mentioned above, the first was Shuhrat Haydarov, although we did not sign a contract. The next one, my real promoter, was German Titov. There was a two-year break in my career after he couldn't keep his word. After that, I started working with Krill Pchelnikov. I also worked with him for two years. But Pchelnikov didn't do well either, and I said goodbye to him. After that, I signed a contract with Oleg Bogdanov and worked with him until recently. It's been two months and my contract with Bogdanov has expired. After my fight in Poland, Polish promoters showed interest and I signed three fights with them. Luckily, my next fight is expected to be in December.
- In 2018, you fought with Otabek Ibragimov in Margilan. This clash was stopped after the first round. That is, your opponent did not continue the fight. It was just like a show fight. In fact, did you need this fight?
- On the eve of this fight, my promoter Oleg Bogdanov came to Uzbekistan, and at that time in Margilan was supposed to be a fight night, organized by the Professional Boxing Federation. Bogdanov told Uzbek promoters that he should see Sherzod. The reason was that I took a break for two or three years. If you saw that fight, we worked at super middleweight. My opponent came in at 80kg. He couldn't lose weight. His physical condition was not good. So it was about getting me into the rankings. That was Bogdanov's intention.
- After this fight, you fought against Damian Jonak in Poland and suffered your first defeat in your career. How would you describe this defeat?
- True, after that clash Bogdanov organized a fight in Poland. But we had a visa problem and we were 100 percent sure it wouldn't be a fight. I had to weigh 72kg. I was at 80kg. Visa was a problem and our frustration was cooled. But three days before the battle, the visa was settled and we headed for Poland. I lost 6 lbs in two days. In a word, the preparation was not good. Still, a clear advantage was not on his side. This fight is also on the internet. You can witness the review. In fact, it could have been a draw. But the host factor played a role.
- Exactly two years have passed since the fight against the cheek, and you are going back to the ring, you are over 40 years old ... Do you need further activity?
- I can't imagine my life without boxing. In addition, I have 8 children. Four boys and four girls. My eldest son is 18 years old and my youngest daughter is 1 year old. I live for my children. I have to secure their future. The main reason is that I am currently working for Fayz Binokor under Bakhtiyor Vallomov, a great man, an honored builder in Uzbekistan and a holder of the Shuhrat Medal. He is a true devotee of human sports. He supports me in every way. You know, if the conditions are perfect for a boxer, everything will be fine. Therefore, we have classes with him in the gym every day. In short, because of that person, I was able to raise my physical condition to a higher level. He has assumed all responsibility for sponsorship. Therefore, I would like to express my gratitude to this person, even though I am 40 years old, for trusting me and providing all the conditions.
- Your intention seems serious. How many more years do you want to fight?
- As I mentioned above, I signed for three fights with the Poles. More precisely, we are cooperating with Mariusz Grabowski. He promised to fight three times a year. Luckily, if we are healthy, I will work for another 2 years instead of 3 years. We also consulted with my main sponsor, Bakhtiyor Vallomov.
- What amazes me is that even in your most "prosperous" period, you did not receive offers from serious promoters, I mean Americans? The next generation: Sherali Mamajonov, Akhror Muralimov and Bakhodir Mamajonov went across the ocean?
- It was a good question. You know, in 2010 I worked with German Titov. He is an excellent promoter, but a fraud! I fought in the U.S. for 10 rounds that year. There was a terrible clash with John Berrio and I won him by points. After the fight, the famous Italian promoter, who lived in the United States, died. I signed a 5 year contract with Pilula. Everything was fine. But before the fight with Berrio, I signed up for a $ 8,000 honorarium. After I won, German gave me $ 3,500. When I asked, he avoided saying that. I did not say a word and returned to Fergana. I got cold from boxing. There was no enthusiasm for the fight. I was just fooled by the scammer. Then my coach and German called me. I spoke harshly to them, cursing. In short, I did not go. Pilula terminated his contract with German. It made him very embarrassed. In short, it was me who was working, and there would be no such incidents even when I paid the money in the contract.
- Now, let's talk about your last fight, you are 40 years old and you want to fight after a two-year break. In Poland and against the host boxer, your opponent is going 6th in the WBO direction rankings. For people who understand boxing, you're just going to fight thinking about the financial side. That is, you took on the role of a boxer who knew he was losing. In fact?
- It is true that after the age of 35-40, many boxers become "opponents" and, to be more precise, fight for money. And I fight to make both money and win. I never thought of losing for money and I can't even accept it. My success is always training with Bakhtiyor brother in the gym, I teach him the secrets of boxing, and then we lift stones ... True, I gain weight. But my physical condition will be fine. This factor is my great achievement. I received an offer 1.5 months before the fight. The Poles had information about me. They talked to my coach Nodir Kholnazarov. So there was going to be a fight. My intention was not just to go and get boxing down, but to win. I also know that they are just throwing me as "meat" for him. Because I knew he was a 26-year-old strong boxer. I studied his fights for 1.5 months. I prepared wonderfully. Going to Poland, I said at the press conference that I had come not to lose, but to win. When he said that, his managers and coaches laughed at me. Everyone believed that Parzeczewski could beat by knockout, because he was young and a knockouter, he had won 16 times in his career. By the grace of the God and our hard work paid off and I was able to knock him out.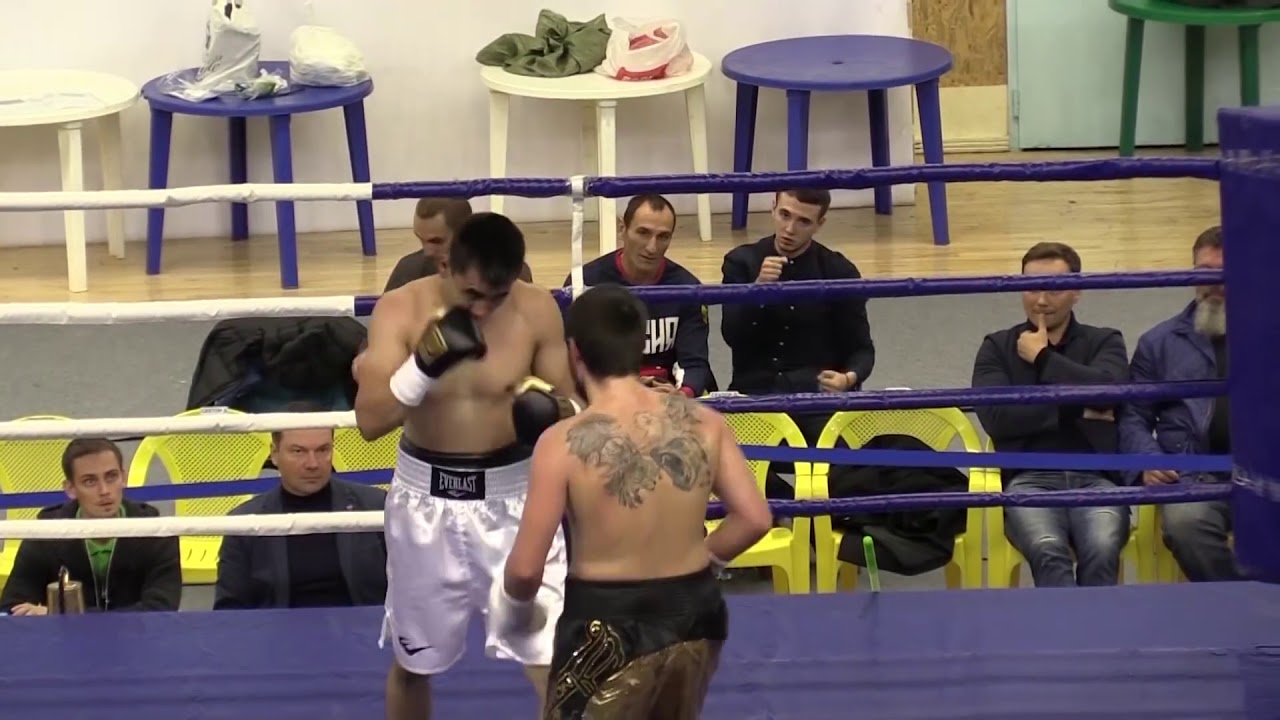 - How did the local fans react to your victory? Anyway, did you beat their favorite boxers at home?
- When we came to the ring, he was very supportive. They tried to pressure me with shouts. But I didn't pay attention to that that night when I was in the ring. After I knocked it down, the arena became as silent as water. After the fight, they expressed positive opinions. They photographed with me. In a word, they expressed a good attitude. In fact, after fighting with Damian Jonak, the Polish people were well received. After learning that the opponent was Husanov, many fans visited, although there was quarantine. At least I was told so.
- There seems to be a chance for a rematch against Damian Yonak. Do you have a desire for this?
-Obviously, Jonak congratulated me after the fight. My coach mentioned that. Jonak was defeated in the last battle. He left boxing. He was out of shape and weighed almost 100 kilograms. We offered him revenge 6 months after our fight. But he denied it.
- You have won WBC Asia, WBC international, WBO Asia belts. What places were you ranked in at that time?
- In 2009 I was 7th in the WBO and 9th in the WBC.
- The only draw in your career was against Timur Nergadze. What aspects of this fight did you remember?
- Timur and I went to the ring twice in 2009. In the first, we fought on the street in Moscow's Red Square. I defended my WBO Asia Pacific belt. There was a 12-round fight. It was raining. They fired in cannons and drove the clouds. In the end, it was a draw and my belt stayed with me. Four months later, I again won the fight for the WBC international belt against him by points.
- Out of Kuva came boxers like you and Mirazizbek Mirzakhalilov, who have won the recognition of the people, who have achieved great results. I mean, what is the main factor in the development of Kuva boxing?
- You know, there are a lot of young boxers in Kuva. Honestly, I'm not sure who their coaches are. Nowadays, people who are far from boxing have also become coaches. But the results are happening. Because the boxer himself has a strong passion. If the boxer himself does not have aspiration, it will be difficult to record the result, even if the coach is very experienced. Miraziz's coach is Bahodir Erkaev from Fergana. Of course, the coach will also have a huge role. But first there must be fire in the boxer's eye. If he is lucky, many more champions will come out of Kuva.
- That was our last question. We wish you good luck in the upcoming battles!
- Thank you very much. As long as we have the strength, we will continue to defend the honor of Uzbekistan.
Матнда хатолик топсангиз, ўша хатони белгилаб, бизга жўнатинг (Ctrl + Enter)