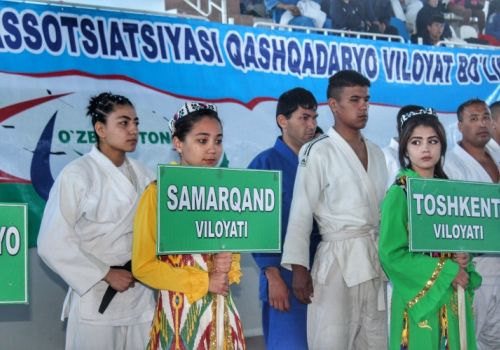 Karshi host Uzbekistan Para Judo Championship
Uzbekistan national Para judo team are preparing for the 2018 Asian Para Games, which will be held in Jakarta, Indonesia on October 8-16.
In order to maintain physical conditions, technical and tactical skills of athletes from different the regions of the country, Uzbekistan National Para Olympic Association organized Uzbekistan Para Judo Championship at the Geolog Sports Centre in Karshi.
Nearly 100 judokas competed for the medals in the following weight classes; men -60, -66, -73, -81, -90, -100, +100 and women -48, -52, -56, -63, -70, +78 kg.
The first place was taken by athletes from Khorezm region, while Samarkand region athletes earned the 2nd place and judokas representing Bukhara region finished the tournament with the third place.
Join to SPORTS.uz channel on Telegram