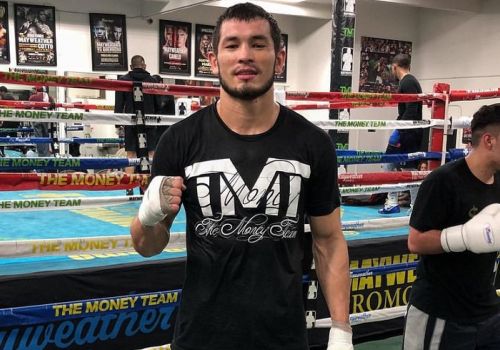 Makhmud Muradov to square off in Czech Republic
Uzbekistan's MMA fighter Makhmud "Mach" Muradov (15-6, KO9) will not square off in his next fight in Bellator, but in the Czech Republic. His fight is scheduled to take place in Prague's largest arena on June 28.
The previous fight was held in Prague, where our compatriot, 41-year-old Ervaldo de Oliveira (35-22-0) was knocked out in the second round.
"I feel good after the fight in the XFN (X Fight Nights) tournament. Throat is a little pain on my shin, but it is not serious. The next fight will take place at the largest O2 Arena in Czech Republic. I would planned to fight against David Ramires, but he refused, "Mahmud Muradov told Sports.uz.
Follow SPORTS.uz on Instagram