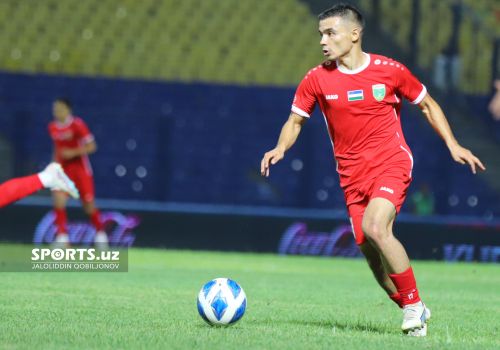 Sanzhar Kadyrkulov, Oleg Zoteev and others or the list of players who will miss the 14th round of the Pro League (Photo)
The match of the 14th round starts today in the Pro League.
The UsPFL press service provided a list of players who will miss these competitions. According to the source, Dzhasur Dzhumaev (Khorezm), Mirkomil Lokaev, Dier Kahramonoa, Sayedbek Davronov (all three "Unired"), Ivan Solovyov, Sanzhar Kadyrkulov and Oleg Zoteev (all "Locomotive") will not be able to help their team in the 14th round.
Recall that two games are scheduled for today. Kokand-1912 will host Unired at home, and Dynamo will fight Navbakhor-Farm in Samarkand. Both matches will start at 19: 00.
Join to SPORTS.uz channel on Telegram