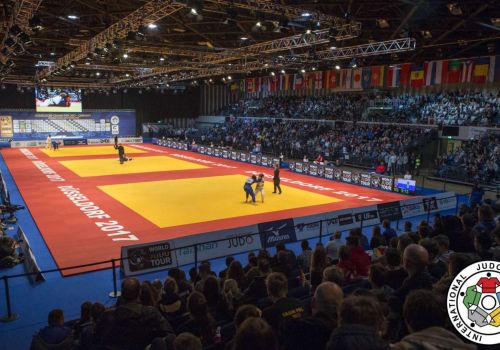 Uzbekistan's Dostonjon Holikulov exits Düsseldorf Grand Slam 2018
Germany's first Grand Slam showcased the men's -60kg and -66kg categories with an unprecedented level of interest in the country as a roster of international champions have made the trip to Düsseldorf.
However, Uzbekistan's second judoka finished his participation at the Düsseldorf Grand Slam 2018. Dostonjon Holikulov struggled Ukrainian Georgii Zantaraia in their opener at the men's -66kg category. At the end of the contest, Holikulov was warned again as he already booked two yellow cards and Ukrainian judoka was named as winner.
Ukrainian Georgii Zantaraia continued his victorious campaign and claimed silver medal at the Düsseldorf Grand Slam 2018.
Dostonjon Holikulov (UZB) vs Georgii Zantaraia (UKR)
Join to SPORTS.uz channel on Telegram