Humoyun Tukhtamurodov to fight in Muradov Professional League tournament?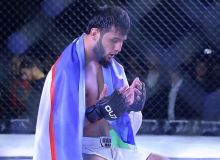 Andijan will host an MMA fight night.
The second tournament of the Muradov Professional League will be held on December 5 in Andijan.
In the main fight of the event, Shokhasan Mirzamatov will return to the octagon against Brazilian Thiago Oliveira.
There were also a number of interesting fights in the show. In particular, in the weight category up to 65.8 kg, Uzbek fighter Humoyun Tukhtamurodov will compete against Nurgali Mambetaliyev from Kazakhstan.
We want to dwell on this contradiction.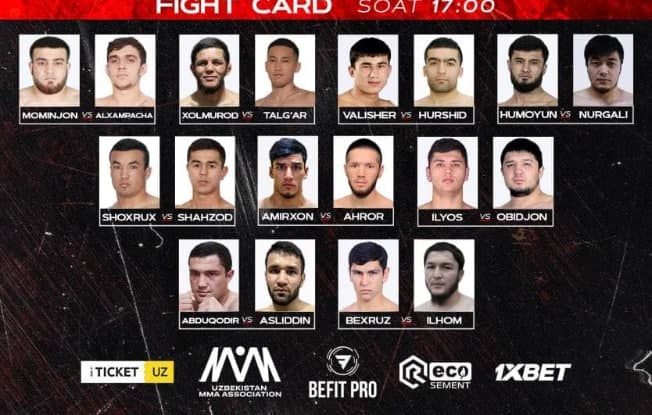 Nurgali Mambetaliyev ...
As we know, mixed martial arts are well developed in Kazakhstan, and for several years a number of tournaments have been organized in this country. There are many promotions. For example, promotions such as Alash Pride and Oktagon NFC hold a number of prestigious tournaments.
Currently, Shavkat Rakhmonov, Zhalgas Zhumagulov, and Sergei Morozov work in the UFC. Kuat Khamitov, Arman Aspanov, Kairat Akhmedov also showed good results in various promotions. By the way, if we take the scale of Central Asia in Kazakhstan, this direction is quite developed. From this point of view, it would not be wrong to say that the fighters visiting from this country will have a good level.
Nurgali Mambetaliyev is also a talented athlete. If we look at the official figures (if not updated), the professional has fought 2 fights in his career and won both. He finished both of them ahead of time. In one of them he defeated his opponent in exchange for submission, and in another he succeeded by knockout.
Mambetaliyev's strengths are wrestling and grappling. Height 175 cm.
Humoyun Tukhtamurodov ...
Tukhtamurodov is fighting the 5th battle in his professional career. Although the record was recognized in a different way on some sites that advertise the indicators, in the opinion of Uzbek fighter, this result was misleading. In fact, the record was 3-1.
We can easily say that Tukhtamurodov's strength is stance. Watching his fights, we witnessed that his long arms and powerful blows to the legs put his opponents in a difficult position.
We can see a complete contradiction in style. Of course, in the middle of the fight, the opponent will try to make more "take-downs". However, Tukhtamurodov's defense is not bad either. In terms of height, it is 8 cm higher than the opponent.
The opponent also competed in amateur tournaments in the lightweight (70.3 kg) and middleweight (77.1 kg) categories. The fight will be held in the lightweight (65.8 kg) category.
Although this is a relative concept, Humoyun has a small advantage, such as the ability to rise to the octagon in his weight class, and the opponent to lose a little weight. In addition, the rise to the octagon in Uzbekistan will give additional strength.
Most importantly, Humoyun Tukhtamurodov is one of most talented among Uzbek fighters, and we think that he will please all MMA fans in Uzbekistan if he wins his most beautiful fight in this fight.
We wish him the best of luck!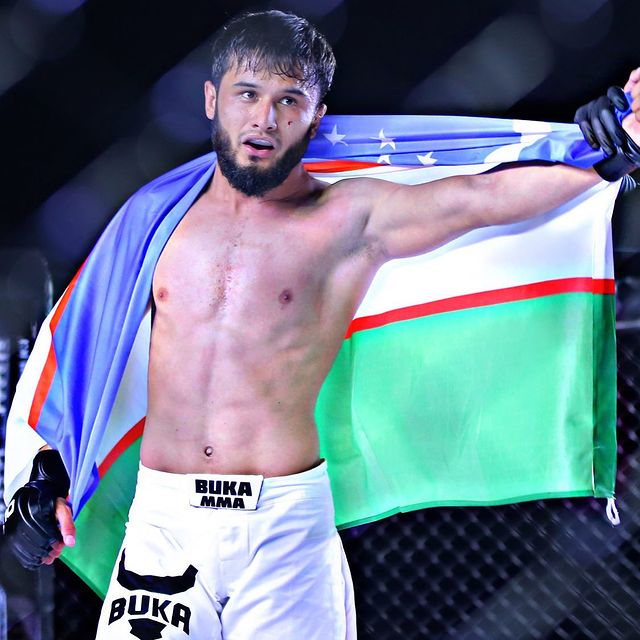 Матнда хатолик топсангиз, ўша хатони белгилаб, бизга жўнатинг (Ctrl + Enter)