Can "The best athlete of Uzbekistan" in 2020 go to the Tokyo Olympics?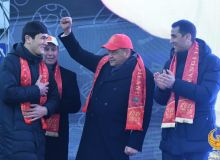 Judo is also very well developed in Uzbekistan. Uzbek judokas will try to take part in any major tournaments. Therefore, the representatives of Japan, Mongolia, Russia, South Korea, France and Georgia, where this sport is developed, also consider Uzbeks as serious rivals.
The most important tournament of the last four years, the Tokyo Olympics, is ahead of us. Getting a license to this competition is the main goal of all judokas. Happily, Uzbek judokas are occupying the positions where they can get a license in all weight categories. One of them is Davlatbek Bobonov, the "The Best Athlete" of 2020, who has achieved great success in the weight category of 90 kg.
We had a conversation with this athlete about his activities and future plans. Below, we bring this interview to your attention.
- First of all, congratulations on being the Athlete of the Year!
- Thank you very much!
- We can say that the most important thing today is the Tokyo Olympics. I mean the license?
- True, the first task today is to get a chance to the Tokyo Olympics. Specific plans have been developed for this. There are several masters tournaments, in which training sessions are held abroad for worthy participation. We are currently attending a training camp in Doha, Qatar. In total, two girls and a boy in all weight categories are in the licensing zone of the ranking. If the qualifying was completed now, the national team of Uzbekistan would participate in the Olympics in full. But before the Olympics, we have six more tournaments. The first of these is the Masters Tournament in Doha on January 11-13. He is followed by five. We will do well in these tournaments and try to get the valuable points we need.
- How many points have you gained in the rating so far?
- I am ranked 18th in the Olympic rankings with 2689 points in my weight category.
- In fact, how many people in the ranking get a license?
- Those under 22 will receive license. As I mentioned above, I am 18 steps ahead. But given that there are two people from the same country above, I would rise to 14th at the expense of those who don't.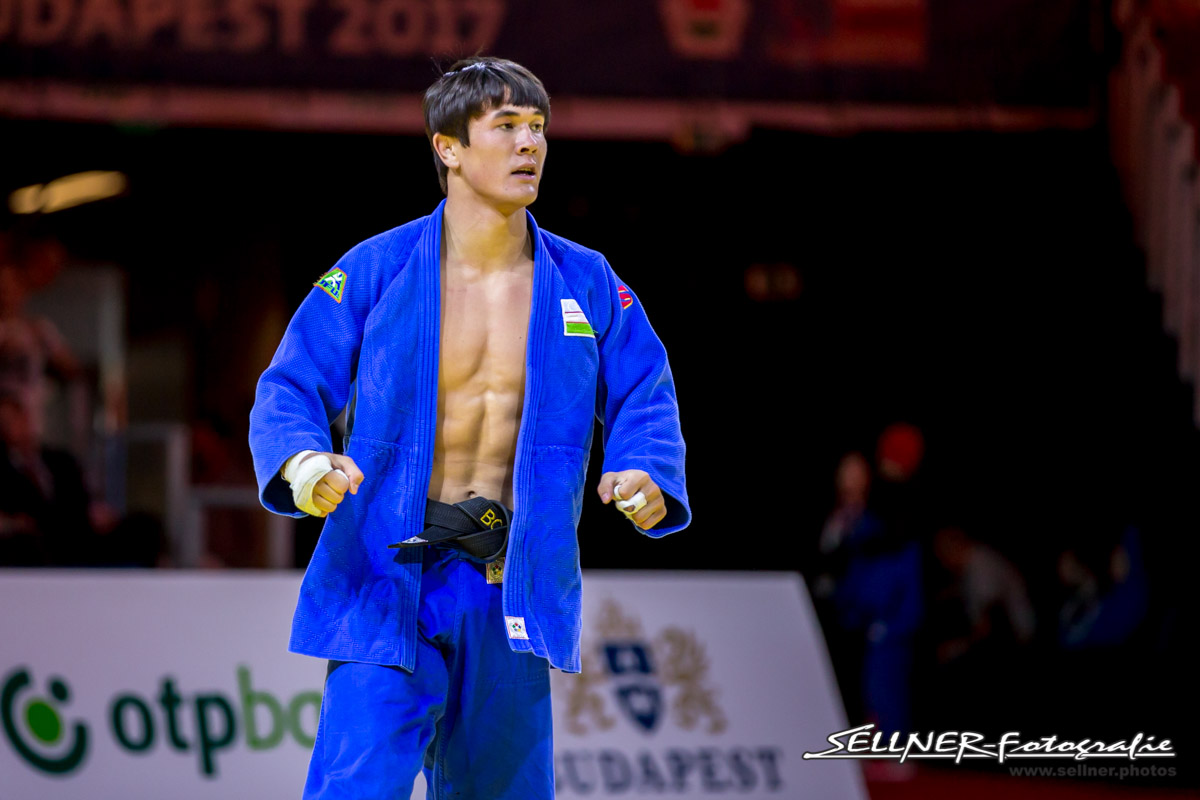 - There are very strong competitors in the world in the weight category of 90 kg. Among them are Khusen Khalmurzaev, Nikoloz Sherazadishvili, Mammadali Mehdiyev, Nemanja Majdov, Shoichiro Mukai and many others. Which of them would be an awkward opponent for you and who would you add to your list of Tokyo Olympics favorites?
- I would add all the opponents to the list of favorites. I've been arguing with those you've listed and those who still rank high in other rankings. I won and I lost too. In short, it all has its downsides.
- Anyway, every athlete will be a principled opponent. For example, Rishod Sobirov will face Hiroaki Hiraoka and Arsen Galstyan or Abdulla Tangriev will face Teddy Rener of France and Yuri Krakovetsky of Kyrgyzstan. Do you have one too?
- That's right, there will be such rivals. For example, I can add Krisztian Toth from Hungary and Nikoloz Sherazadishvili from Spain to my list of such opponets. We will compete them in the fight for medals in all competitions. But there is also the possibility of preparing against them and losing to other opponents in the early stages. Therefore, all competitors should be taken seriously.
- The Uzbek national wrestling also plays a role in the development of Uzbek judo. I want to say that many of our compatriots, who have improved in Uzbek Kurash, have also achieved success in judo. Have you also been involved in national wrestling before?
- Of course, our national Kurash has a role in the development of Uzbek judo. In the current national team, I started my career in national wrestling and started training in judo at the College of Olympic Reserve.
- You mentioned Samarkand. Types of wrestling are very well developed in this region. What is the reason for this?
- Samarkand College of Olympic Reserve plays an important role in this regard. The types of wrestling are very well developed here and the conditions are excellent. I would also mention the hard work of experienced coaches.
- You also spoke about the conditions, the leadership of the judo federation has been renewed, and what facilities does the new leadership create for you?
- Of course, it has been more than a year since the new leadership arrived. Currently, the federation has created excellent conditions for the national team. I can say halls with a unique incentive, financially, all the amenities. So, everything is great.
- Tell us your opinion about the national team coach. So what kind of coach is Ilias Iliadis? Usually, you need to be a strong psychologist to manage a team. So how did this quality develop?
- He is a very experienced coach. His experience is that he was a strong athlete at the time. He also worked in Chechnya for two years before joining the Uzbek national team. He is a great psychologist and motivator. He is a role model for us and teaches more than we do. He is a coach during training and behaves like a friend outside of it. Iliadis 'sitting as a coach in competitions is also a huge motivator.
- If I'm not mistaken, Iliadis himself climbed the tatami in 90 and 100 kg. In that sense, it would be more convenient for him to work with you. You've probably seen sparring as well. If so, is he still in good shape? :)
- True, he also competed in these weight categories. Of course, we work a lot together in training. Even though he is not a former Iliadis, he has a very high physical condition compared to his age.
- What unusual exercise did the Iliadis bring you that you didn't expect?
- Introduced a process of training that we did not expect, depending on strength and physical condition. The result of this is very noticeable to us. He also gave us instructions during the quarantine and controlled us very strictly. He is a very responsible person in his work.
- In general, which of the Uzbek judokas did you envy?
- I envied Rishod Sobirov from my youth. He is a legend not only in Uzbekistan, but also in the world of judo.
- Have you started your career only in judo, or in time you will be able to try yourself in MMA? Because in the world of MMA, too, many judokas fight. By the way, is it possible to record good results with this type of wrestling?
- So far, all my attention is focused on judo. My main goal is to record a positive result in the Olympics. Ever since I started my career, we have gone through the stage before this Olympics, giving up being always with family, walking around in a circle of friends. Now, we have to show ourselves in Tokyo as well. That's why we didn't think of other sports.
- How many times have you been a champion of Uzbekistan, in which tournaments have you won and won prizes?
- I have been the champion of Uzbekistan four times. I won the first place at the Asian Championship in India, the first place at the German Open Cup in Berlin, the third place at the Islamic Solidarity Games in Baku, the second place at the Osaka Grand Slam, the first place at the Tashkent Grand Prix and the Dusseldorf Grand Slam.
- What other Uzbek judokas in the weight category of 90 kg would you say have a bright future?
- I can mention one of my close friends Shermukhammad Jandriev. I believe he can record very good results in the future.
- Thank you for conversation. We hope you can make us happy in Tokyo too!
- Thank you for your attention. We express our gratitude to those who are not indifferent to our work and to the people who support us. Of course, we try to please them with good results.
Матнда хатолик топсангиз, ўша хатони белгилаб, бизга жўнатинг (Ctrl + Enter)