Have you ever heard of a rapper who is the champion of Uzbekistan in Boxing who was under the study of Top Rank?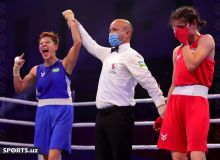 Interview with 6 times champion of Uzbekistan.
Women's boxing is also gradually developing in Uzbekistan. An example of this is the uncompromising fights and serious competition presented by Uzbek boxer girls in national championships. The fights between the girls also made a good impression at this year's national championship, which ended yesterday. In particular, Aziza Yakubova, who was the representative of Andijan region in the weight category of 54 kg, defeated all rivals and won the championship of Uzbekistan.
We interviewed this boxer, who has a unique image.
- Congratulations on the championship!
-Thank you!
- How many championships' gold medat do you have?
-It is Sixth.
- In what weights did you win these titles?
- 51, 54 and 57 kg.
- First, you were fighting under Jizzakh region. This time Andijan ...?
- It has its own history. I was born on August 3, 1994 in the city of Jizzakh. I have been boxing since I was 10 years old. Because my uncle was an athlete, I had a strong interest in boxing and chose this sport. Inspired by the results of Uzbek boxers at the Rio Olympics, I came to Andijan to train under the guidance of my coach Ziyoyiddin Taygonbaev. It is known that this regional boxing school is famous all over the world.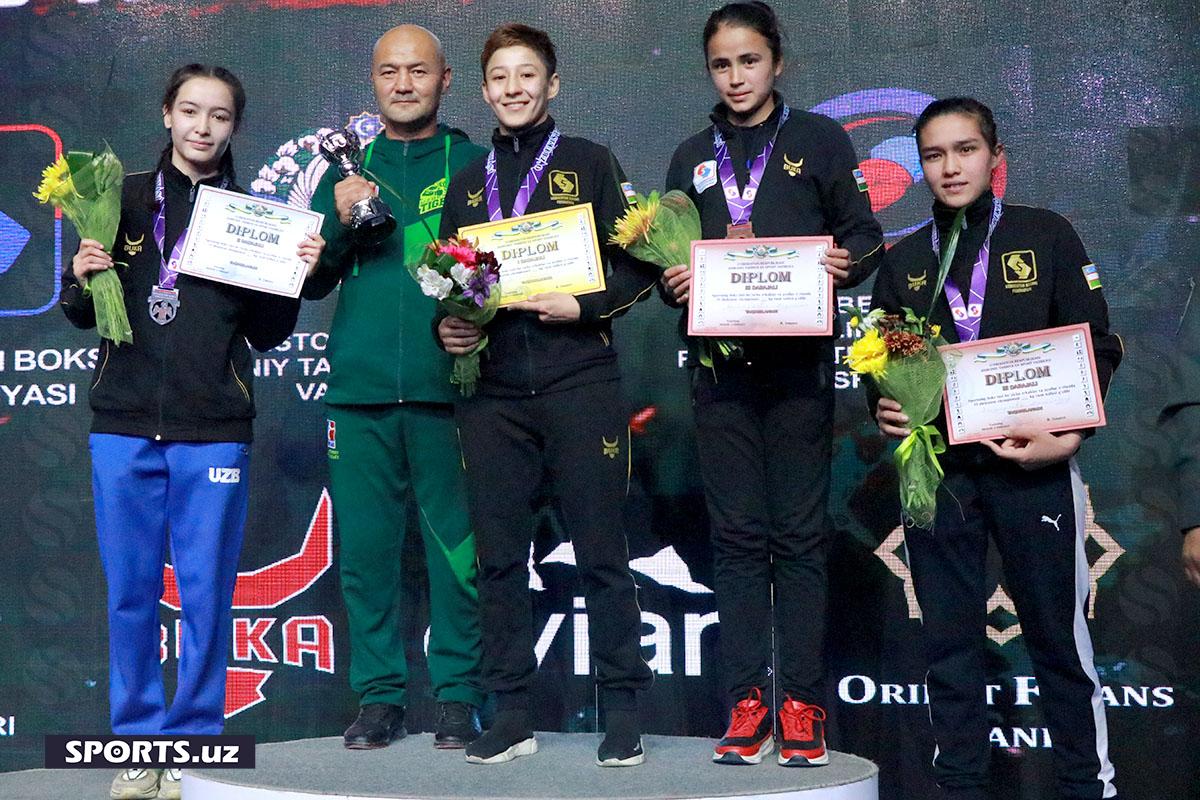 - So you live in Andijan now?
- Yes.
- When did you come?
- In 2019.
- Who did you train with before?
- I trained in Jizzakh under the guidance of Gayrat and Dilshod Karimov.
- How did they react to your visit to Andijan?
- Positive. Because they are my uncles. I came to Ziyoyiddin with their support.
- Considering that you came in 2019, did you win the first championship under Ziyoyiddin Taygonbaev?
- No, it was a second.
- When you came to Andijan, was your first coach Ziyoyiddin? During the championship, Utkir Haydarov also gave you instructions?
- Of course, I met the coach Ziyoyiddin Taygonbaev. He was very happy. Currently, I am studying at the 50th boxing school under Ziyoyiddin and Utkir.
-Did you come beforehand, or did you make that decision all of a sudden?
- My coaches in Jizzakh advised that. I said I wanted to too.
- Do you only do boxing in Andijan now, or study and work?
- I only focused on boxing. As for studying, I can say that I graduated from Jizzakh State Pedagogical Institute in 2019.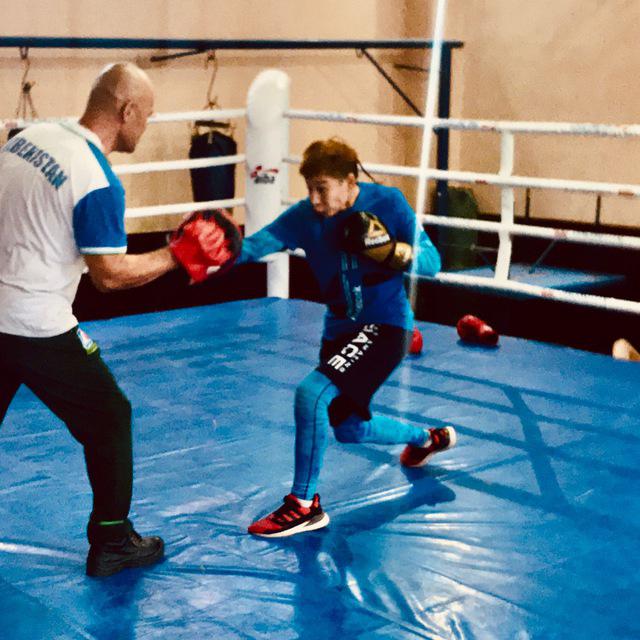 - In my opinion, it is possible to work on your specialty?
- No, it's not. I have set huge goals for myself. That is, I intend to become a world and Olympic champion. That's why all my attention is focused on training. But I have something to say about my hobby ...
- Of course, it's interesting for us and the fans ...?
-I like to sing and I spend a lot of time on it.
- In what direction do you prefer to sing?
- In vocal and rap directions.
- Who do you hear from rappers?
- Basically, Timati, Egor Creed and Terry in Russian show business ...
- Maybe you have your own songs?
-Of course.
- So, can you ever turn this field into a profession?
-I don't think so. It remains a hobby. Because I have my own plans in boxing.
- You talked about the Olympic championship above. Not your weight in the Olympics, 51 and 57 kg. How do you find a solution to this?
-It's nothing to worry about. The World Cup, Asian Championship and Asian Games are ahead. Then let's participate worthily, then think.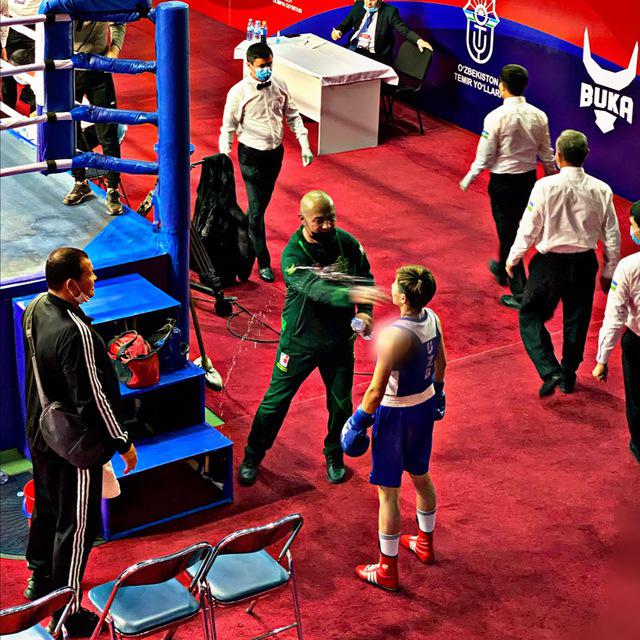 - Based on your intentions, I want to believe that you will also turn to professional boxing?
-Of course. In amateur, I record the results I aim for and fight professionally as well. There are already suggestions on this.
- If not a secret, which promotional company or promoter did you receive offers from?
- An offer from Top Rank, the world's most popular promotion company. Especially after this championship of Uzbekistan, there was interest from many US and Russian promotional companies.
- If there is interest from Top Rank, it should be used effectively. Not everyone can be invited?
- True, but as I mentioned above, I have something to do in amateur boxing. The time will come for the professional as well.
- When the time comes to become a professional boxer, you will probably come to the ring under your own song. Are you creating something about this reality?
- Of course, I have such an intention.
-Does your hairstyle remind you of Konstantin Tszyu?
- Kostya Tszyu is one of my favorite boxers ... That's why my image looks like this. Vasily Lomachenko is also my idol.
- As a fan of Lomachenko, what do you think about the defeat of Teofimo Lopez?
- In boxing, victory and defeat go hand in hand. Although Loma is the most technically advanced boxer in the world, Lopez has fought well thanks to his perfect physical condition.
- Sparring opponents will also be needed in preparation for the competition. Are there girls in Andijan who can sparring with you or do you work with boys?
- I sparring with more boys for lack of girls.
- Considering that you train under Hasanboy Dusmatov's coach and train together, should he help you too?
- Of course. Hasanboy aka helps a lot, teaches me a lot.
- Who is your best friend among boxing girls?
- A lot. I can mention Lilianna Ismilova, Hadichabonu Abdullaeva, Dilfuza Bekova, Setora Turdibekova, Mahliyo Habibullaeva.
- Are you married?"
- I didn't even think about it. First and foremost, I intend to achieve the goals I have set for myself.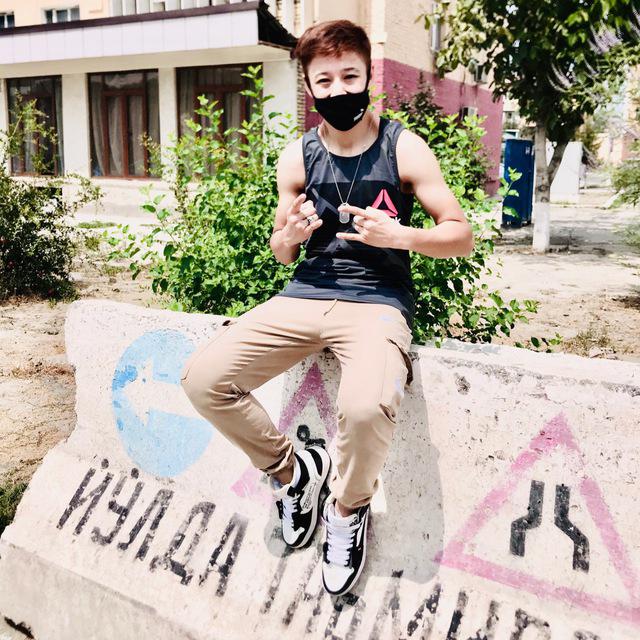 - Do you have the opportunity to thank the people who have contributed to your success so far through our site?
- First of all, I would like to thank my parents, family members, as well as the above-mentioned teachers, including Ziyoyiddin Taygonbaev and Utkir Haydarov. Thanks to their support and help, I have achieved these results, albeit modestly.
- Thank you for the interview and we wish you success in all your endeavors!
- Thank you. I was pleased with the attention.
Матнда хатолик топсангиз, ўша хатони белгилаб, бизга жўнатинг (Ctrl + Enter)