Kuvondik Ruziev spoke about the offers from the Super League and his future at Navbakhor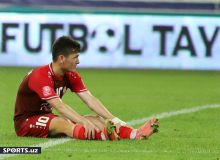 The talented midfielder is showing himself.
Kuvondik Ruziev, one of the best players in Navbakhor, no longer needs special praise. He has already shown what level of player he is with his game.
As expected, Ruziev strengthened his position in the main squad after joining Navbakhor this year. Sports.uz asked Kuvondik a number of questions. The player first spoke about the results of the first round.
- The current position of the team does not suit not only Navbakhor, but also its fans, - said Ruziev. - Because Navbakhor is in the top rankings in Uzbekistan with its fans and their activity. As for the end of the first round, the chances are almost the same in all clubs except Pakhtakor. The teams are close to each other in terms of content and level of play. That's why our first round was so intense. It was rich in sharp struggles. Each club tried to score maximum points, both at home and away. Some team has failed along the way. If we had beaten teams like Turon and Andijan at home, we would be in a different position now. It is these matches that gave us a solid reason.
- When the results are not good, the team changes and Samvel Babayan started working as a consultant coach. How did the team greet him?
- It is natural that there will be changes after such results. But I don't want to comment on the coach. Because in my last interview, Numon aka Khasanov was offended by my thoughts. That is why I will answer your question briefly: the whole team warmly welcomed Samvel Babayan and all the players trust him.
- Tell us more about the situation that Numon Khasanov is upset with you ...
- After my interview in the second round after the victory at Lokomotiv, Khasanov was upset with me. I don't think he understood my point, exactly what I meant. It was about Dukich. I meant that when I first came to this club, everyone expressed their opinion, that is, when Numan Khasanov took over the team in the second round of last year, he noted that the club has grown significantly in terms of training and play. I was told that Navbakhor was united. Based on that, I said maybe it was a mistake to bring Dukich. More specifically, I spoke at the time with the aim that if we acted without changes in the coaching staff, maybe all would be well. But Khasanov misunderstood me. I also tried to explain when we talked on the phone. I still say that I have no evil or enmity towards him. This coach played a big role in my arrival to Navbakhor. This transfer was suspended three times during the execution process, then resumed again. Because in the meantime there was a question of agreeing the team "Kokand-1912". We solved this together with Otabek Samatov and Numon Khasanov, for the better. As a result, I transferred to Navbakhor. Thanks to Khasanov's work, I had a small place in Kokand-1912. Through this interview, I apologize to him for the misunderstanding. I wish him success in his future endeavors.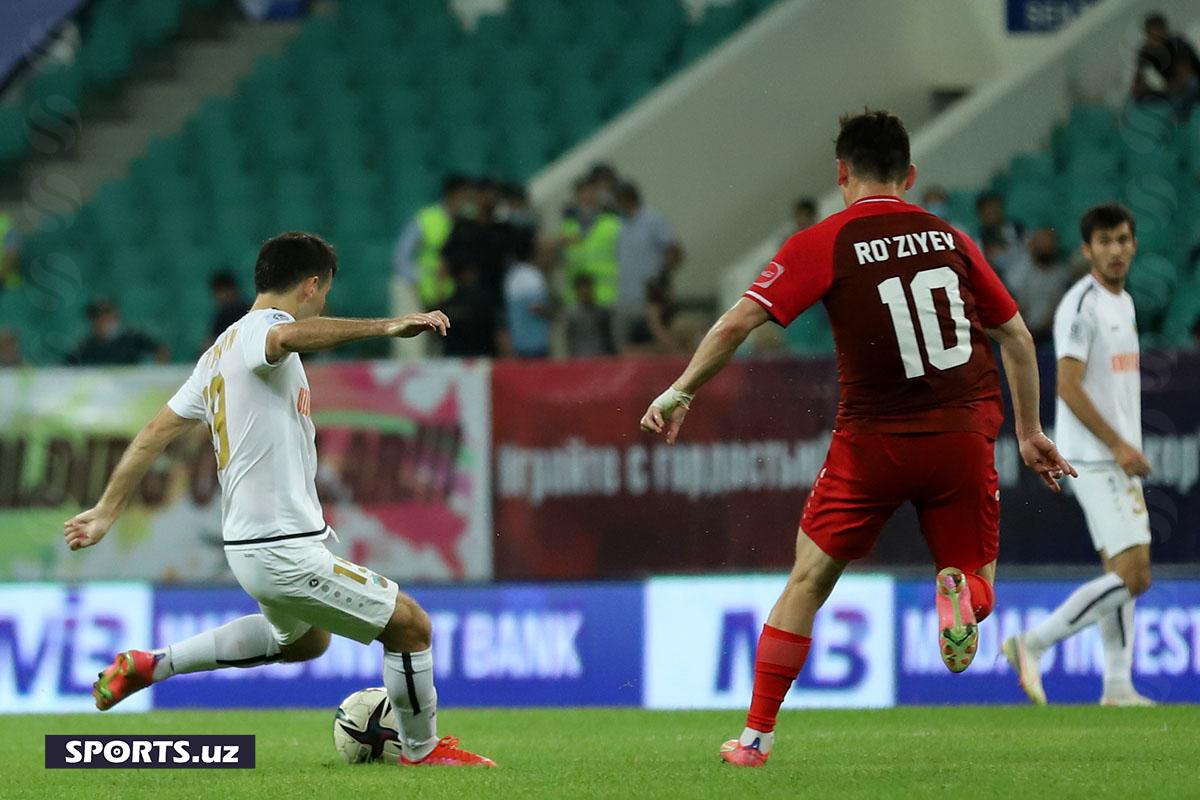 - Looking at the situation realistically, what position do you think Navbakhor will be able to take before the end of the season?
- If we look at the situation realistically, based on the same tournament schedule, there is a difference of six points with the team in 5th place. Our team is easily able to close such a gap. If Navbakhor can score maximum points, we will be able to finish the season in the top four.
- I also heard that there are better offers for you from abroad. If you clarify this yourself.
- After the first round, there was a clear offer from two teams in the Super League. As for the situation with foreign clubs, the work has not yet been completed. That is why I leave this question open. This thing is 50x50. If all goes well, I will talk to our leaders and try to come to an agreement, to try myself in a foreign club.
- Seeing your potential, we are sure that you will be able to play abroad as a legionnaire. It is no secret which clubs are interested in you?
- First of all, thank you very much for the warm thoughts. Offers sent from clubs are kept secret by the players. Now, if I say a club or its state, I would be unprofessional. So I'm waiting for a clear offer. If everything becomes clear, I will report it and we will resolve it in agreement with the club.
- Can you leave Navbakhor in the second round?
- After the first round, we talked a lot with the leader of our team Otabek Samatov. They said that they do not have a chance to move to the Super League teams, especially if there is an offer from abroad and it will be beneficial for the club. They were told whether to allow it or not, depending on the offer that came.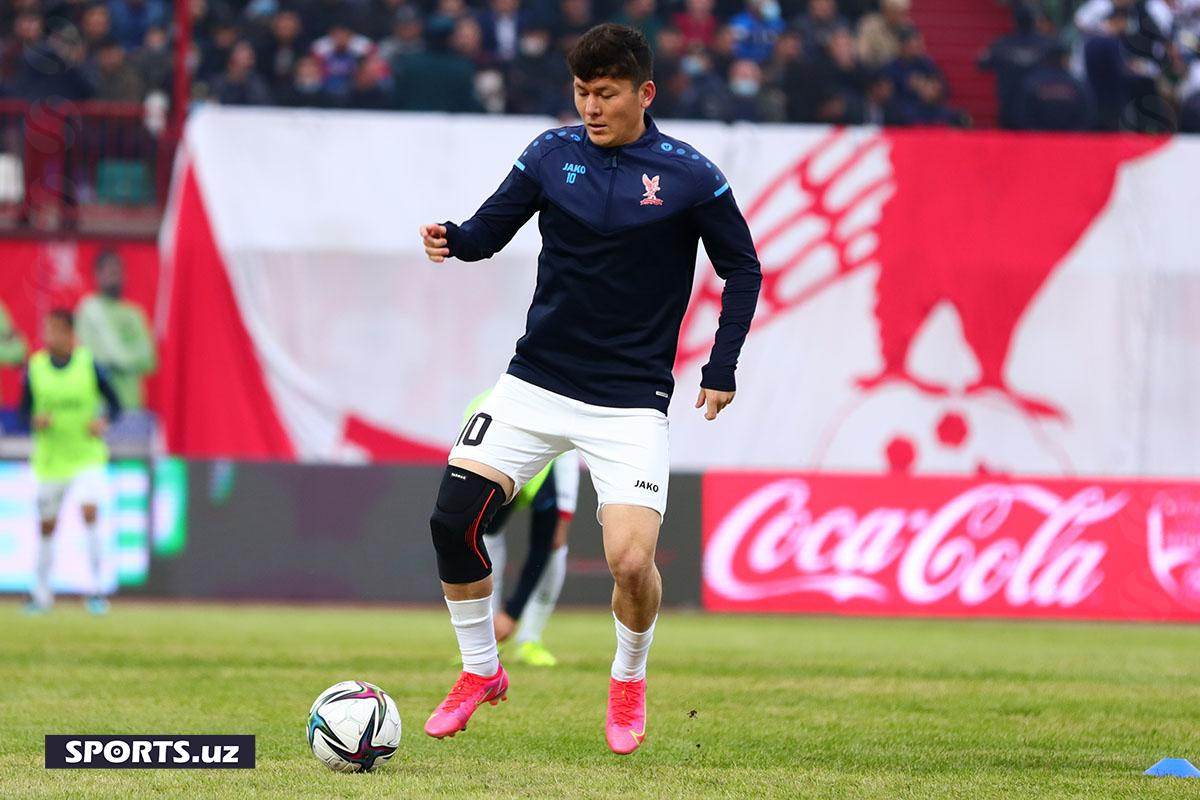 - How much do you think Navbakhor needs to change?
- It is natural for change. We are not in a good place in the tournament table either. So it's only natural that the team will move upwards and make changes to move to better positions. I wouldn't say the team needs change. It's just that our spare seat is a little cramped. This is my personal opinion. If it intensifies the competition in the content, it will have a good effect for both the players and the team.
- What is the focus of training now?
- At the moment we are focusing on the physical condition. It would be correct to say that in the first round this gave us a reason.
- What was the most difficult game in the first round?
- The match with Pakhtakor was a heavy blow for our players. This match has caused a lot of discussion. A last-minute penalty broke the players mentally. Maybe there is a contact in that situation, but in the first half the Pakhtakor player played the ball with his hands in the penalty area. If he didn't give a penalty then, then he shouldn't have given a penalty to our goal either. Or the penalty should have been given to both teams. That would be true then. Because it is a fact that a player plays the ball with his hand inside the penalty area.
Матнда хатолик топсангиз, ўша хатони белгилаб, бизга жўнатинг (Ctrl + Enter)