Two more of Uzbek boxers entered the ring on the fight night when Shahjahan broke his opponent's rib cage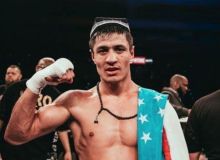 Full results have been announced.
The full results of the professional boxing night hosted by the Vegas City Hall Arena in Krasnogorsk, Russia have been announced.
You know that in the main fight of this professional boxing night Shohjahon Ergashev competed with Dzmitry Miliusha from Belarus. In the second round of the fight, Miliusha missed a punch to the body from Ergashev's left hand. Before heading into the third round, the Belarusian boxer complained of severe pain in his right side. The doctors who examined him determined that Shohjahon's power shot had broken the opponent's ribs and the fight was stopped.
Thus, Shah Jahan also ended his 19th battle with a victory.
As part of this professional boxing night, two more Uzbek boxers held another ranking fight.
Bahromjon Fozilov, who started his career in the professional ring two weeks ago and lost in his first fight, this time competed with Radmir Abdurakhmanov. It should be noted that the Russian boxer is well known to Uzbek boxing fans through his participation in the World Series of Boxing.
The strong boxer defeated Song Gao of China, Rohit Tokash of India and Dilmurod Majitov of Kazakhstan in the Russian team and lost only to Elnur Abduraimov of the Uzbek Tigers.
Radmir also fought among amateurs with disciples of the Uzbek boxing school, such as Sanjar Rakhmonov and Shohabbos Shukurov.
Bahromjon Fozilov was able to withstand such a great opponent. In a fierce and uncompromising contest that lasted four rounds and judges scored draw.
25-year-old Uzbek boxer Alisher Shodiev had a six-round rating fight against Muhammadrizo Mutalibov from Russia. Both leather glove masters had recorded one win and one defeat in the professional ring before they clashed.
This bout began under almost equal struggles. Coming into the second half, Alisher Shodiev increased the pressure. As a result, after a strong blow from the Uzbek boxer, the representative of the hosts was injured and could not continue the fight. Alisher scored his second victory in a row in exchange for a technical knockout.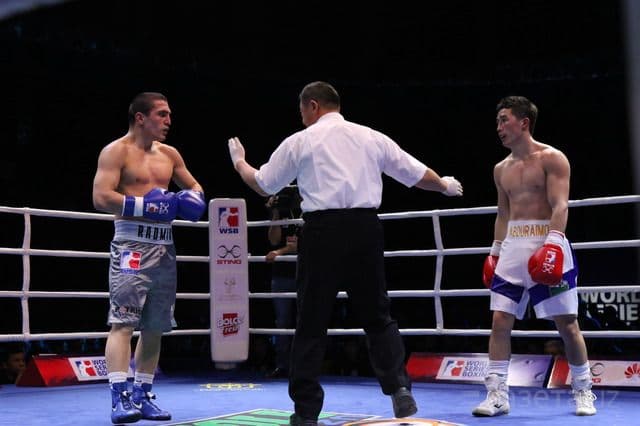 Mirzakamol Nematov, who is training under the guidance of Shohjahon Ergashev, also had to fight for the second time in his career at a professional boxing night in Krasnogorsk.
However, the fight was postponed due to the fact that his opponent Alisher Ashurov was diagnosed with a coronavirus before the competition. According to reports, the clash between Nematov and Ashurov will take place on December 21.
Матнда хатолик топсангиз, ўша хатони белгилаб, бизга жўнатинг (Ctrl + Enter)